About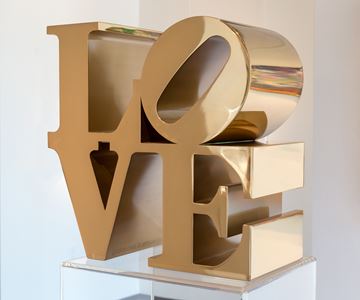 Robert Indiana LOVE
The image of Robert Indiana's LOVE is as universal as the word itself. Few sculptures have captured hearts quite like Indiana's iconic LOVE series. While the first LOVE sculpture was crafted in 1970, the origins of its design can be traced back to six years earlier, when the Museum of Modern Art in New York City commissioned Indiana to create a Christmas card. The American artist is one of the most important of the POP art movement in the world.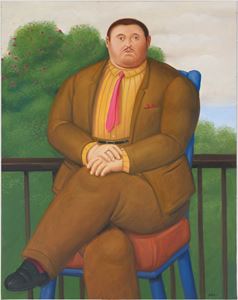 Fernando Botero Man on a Balcony
As one of the world's leading artists, his works have distinct features of artistic language and bring a strong visual appeal. They are rich in color, extreme in volume, and are totally free in the expression of physical proportions. When asked why he chooses fat people as the main images in his work, Botero replies: "What I am painting is not fat people; I am expressing through realistic themes a type of beauty and plasticity. Art is deformed and exaggerated; it has no relation to fat people. Not only the people, but the animals, fruit, and musical instruments that I paint are all plump." Fernando Botero, born in Medellin, Colombia in 1932, is frequently mentioned as the world's most important living artist. With a style that is immediately recognized and celebrated in every corner of this planet, he has maintained throughout his career constancy and coherence in the exploration of volume and color while depicting scenes from his childhood in Colombia and Latin America. Although his subject matter is local, he has achieved a universal language that explains his worldwide success. He is strongly influenced by the works of the Great Masters in the History of Art and prides himself on his respect and love of this tradition. Over a career spanning more than 50 years, he is one of the world's most prolific artists and is one of the few who expresses his art across almost all mediums. Exhibited all over the world, he has the honor of being the living artist who has had the most museum exhibitions, the most books written about him and most films made. He is still active today.