About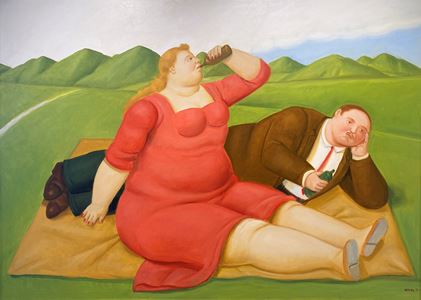 Fernando Botero Man and Woman Drinking 1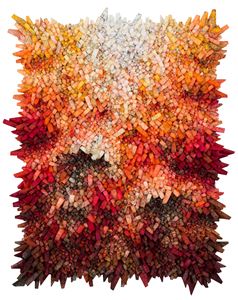 Chun Kwang Young Aggregation19 - JL063
As he looked to fuse his Korean culture with his artwork, he created a new style. Each of those mulberry papers now represented a memory, a moment in time, and they become accumulations of human experience. His celebrated Aggregation series of large-scale sculptures made of triangular mulberry paper reflect unites of information, a part of a whole. As Chun says, "I tried to transform my canvas and the mulberry paper pieces into a window that reflects the history of human life."


About the Artist
More info
x
Chun Kwang Young is a Korean artist best known for his textural, mulberry paper
sculptures. Drawn to America in his twenties, the promise of the American dream was
enticing. During his time in the States, he absorbed himself in the culture, and focused on
perceiving the values or lack thereof in modern society.
At a time when Abstract Expressionism was flourishing in New York, Chun felt like he'd
finally found his place. Yet, as he continued to push the limits in his art, he felt more
restrained. After a nostalgic moment he experience when he was feeling ill, he recalled a
childhood memory of neighborhood doctor's office who practiced traditional Chinese
medicine. Afraid of needles, Chun would stare up at the ceiling at each individual packages
of mulberry paper that were hanging from it, each with a name card of medicine that was
wrapped inside.
As he looked to fuse his Korean culture with his artwork, he created a new style. For each
of those mulberry papers now represented a memory, a moment in time, and they
become accumulations of human experience. His celebrated Aggregation series of largescale
sculpture made of triangular mulberry paper reflect unites of information, a part of
a whole. As Chun says, "I tried to transform my canvas and the mulberry paper pieces into
a window that reflects the history of human life."
Born in Hongchun, South Korea, he studied at Hong-Ik University in Korea and received his
MFA from the Philadelphia College of Art. In 2014, Chun penned the Mulberry
Mindscapes, a monograph that encompasses the breadth and variety of his successful
artistic career. He has been awarded Artist of the Year by the National Museum of Modern
and Contemporary Art in Seoul and was granted the Presidential Prize in the 41st Korean
Culture and Art Prize by the Ministry of Culture, Sports, and Tourism. His work has been
displayed in the collection of the Brooklyn Museum in New York, Museum of Seoul
National University, Victoria and Albert Museum in London, Lee Ungno Museum, and
many more.
Acquired directly from the artist's studio.
Selected Exhibitions:
2020-21
• Special Exhibition Moment of ㄱ (Giyeok: name of the first letter of the Korean alphabet) –
Hagaram Art Museum (Seoul, S. Korea)
2019
• Chun Kwang Young: Aggregations – Jordan Schnitzer Museum of Art (Oregon, USA)
2018
• Chun Kwang Young (Solo Show) – Brooklyn Museum (New York, USA)
2017
• Chun Kwang Young – Boghossian Foundation, Villa Empain (Brussels, Belgium)
2016
• Chun Kwang Young: A Retrospective – Wooyang Museum of Contemporary Art
(Gyeongju, Korea)
2015
• Venice Biennale Group Show 'Frontiers Reimagined' – Palazzo Grimani Art Museum
(Venice, Italy)
2015
• Surface: Die Poesie des Materials – Kunstwerk: Sammlung Alison und Peter W. Klein,
(Eberdingen-Nussdorf, Germany)
2009
• Presidential Prize in the 41st Korean Culture and Art Prize, the Ministry of Culture, Sports and
Tourism, Seoul, Korea
• Chun Kwang-Young: Aggregation – Mori Arts Center (Tokyo, Japan)
2006
• Aggregation: New Works on Paper – Singapore Tyler Print Institute (Singapore)
2004
• Chun: Aggregation – Kim Foster Gallery + Michelle Rosenfeld Gallery (New York, USA)
2001
• Artist of the Year 2001: Chun, Kwang Young – National Museum of Contemporary Art
(Seoul, Korea)
1973
• Special Prize in the Earth Art II sponsored by Civic Center Museum (Philadelphia, USA)
1967
• Korean Contemporary Artist's Invited Exhibition Special Prize, held by Chosun Press Group –
National Museum of Modern Art (Seoul, Korea)
Other Represented Artists