Peter Lyons (Dunedin, New Zealand 1960 -)
---
About
Peter Lyons was born in 1960 in Dunedin, New Zealand, and chose to devote himself to painting as a young man. He emigrated to the United States about 1990 and after a few years in California settled in Massachusetts.

Lyons's technique approaches photographic realism, but the precision in his paintings is an attempt to communicate a state of awareness, rather than to reproduce a scene. An otherworldly light reveals a moment of harmony among the natural, human, and transcendent orders of being. "Bathed in this elevating light," says Lyons, "the beauty of the ordinary is released, and the image acts as a lens focusing awareness of wonder, joy, and spiritual anticipation in the viewer."

In significant respects, Lyons's paintings both resemble and have the power of mid-19th-century Luminist paintings: beauty is immanent, serenity is palpable, and spiritual fulfillment is imminent. And in other respects, they are unabashedly 21st-century paintings, taking pleasure and finding wonder in color, form, and abstraction.
Work Selection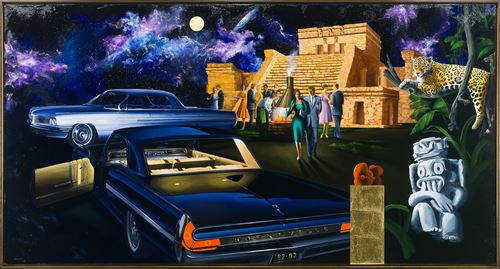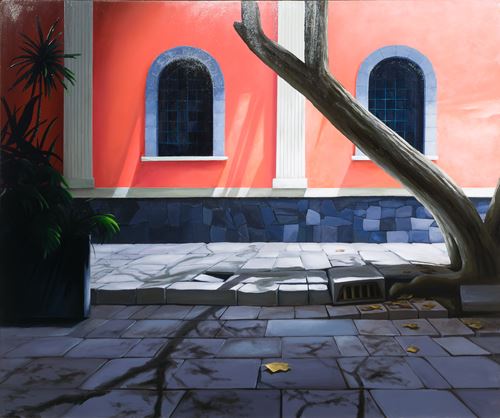 Coyoacán, Mexico City