About
With over 35 years in business, AFA is one of Miami's oldest running galleries. We represent Contemporary Masters such as Alex Katz, Andy Warhol, Jim Dine, David Hockney, Julian Opie, and many many others. AFA was located in the Miami Design District for 29 years and is now a virtual gallery, seeing collectors by appointment, and participating in fine art fairs all over the US. With hundreds and hundreds of satisfied collectors from 1986 until today, AFA has established a reputation for honesty, integrity, a keen sense of knowledge and professionalism with every artwork placed in a collection.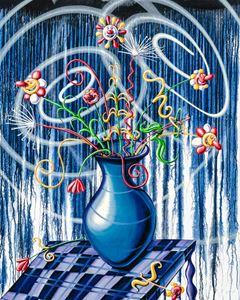 Big Flores Blue AP, 2021
Building on the success of the previous floral suite, Scharf goes bigger with these large scale works in blue, yellow and green. These works are from the painting that sold for $160,000 at auction.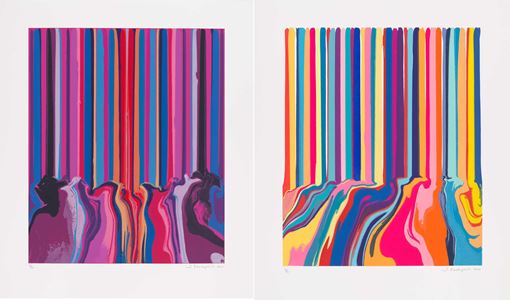 Centered/Lift, 2021
Ian Davenport paints our world in bold, striking, unapologetic color. His works undulate and vibrate with color passion. This series is similar to what he painted at the Venice Biennale where a whole wall was dedicated to his color patterns.