About
With over 35 years in business, AFA is one of Miami's oldest running galleries. We represent Contemporary Masters such as Alex Katz, Andy Warhol, Jim Dine, David Hockney, Julian Opie, and many many others. AFA was located in the Miami Design District for 29 years and is now a virtual gallery, seeing collectors by appointment, and participating in fine art fairs all over the US. With hundreds and hundreds of satisfied collectors from 1986 until today, AFA has established a reputation for honesty, integrity, a keen sense of knowledge and professionalism with every artwork placed in a collection.

Julian Opie Old Street Walkers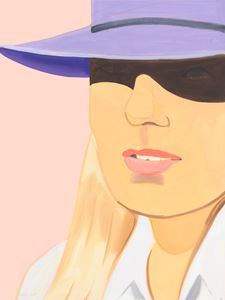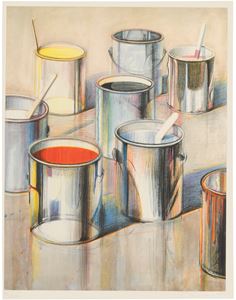 Wayne Theibaud Paint Cans, 1990

Alex Katz Marissa
This is work is three poses of actress Marisa Tomei. This work is done in classic Alex Katz style of sophistication and beauty, and incorporating his signstur hat motif.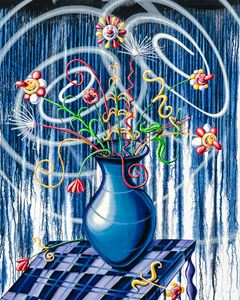 Kenny Scharf Big Flores Blue AP, 2021
This pop still life vase with fliowers is both a classic and a contemporary interpretation all in one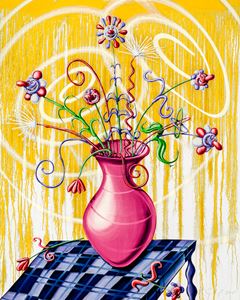 Kenny Scharf Big Flores Yellow, AP, 2021
Both Pop and classic at the saem time, this large still life of a vase with flowers is Scharf's quirky interpretation of the classic theme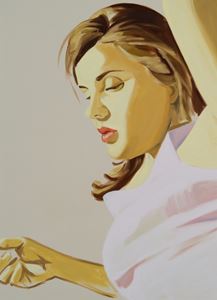 David Salle Woman with Raised Arm
Salle creates paitings that juxtapose seemingly unrelated images from mass media; images of diffrent style and content taken from magazines, films and media. Adapting scenes from art history, advertising, design, and popular culture, he creates a combination of diverse cultural references.







Other Represented Artists