Kubix Contemporary Art LLC
About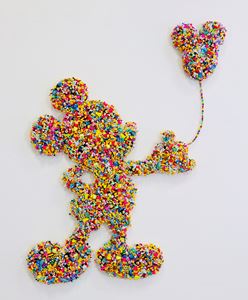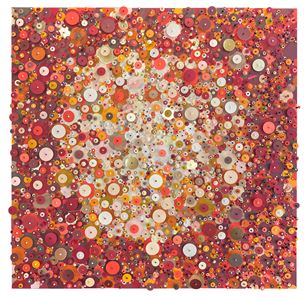 Valeria Rocchiccioli "Wild Fire"
Rocchiccioli mentioned that 85% of wild land fires in the United States and in the Amazon Rain Forest are caused by humans; in 2019 happened just adjacent to areas that had been
deforested in the previous year.
These fires along with other forms of deforestation results in an invaluable loss of biodiversity and affects the planet's capacity to store carbon and release oxygen. The complete reestablishment of the forest and its biome as it once was is a slow process if possible at all in our life time.
Rocchiccioli collected discarded paper bags that in the artist's hands became 3-D landscapes creating a new dialogue and a new life for the discarded material. In " Wild fire" the artist uses shades of red, peach, orange, brown and craft to illustrate the feeling of heat, just feel it!
The fire closing in, trapping the remaining biome or just the opposite, life regaining the forest and spreading out. The spectator can choose their point of view.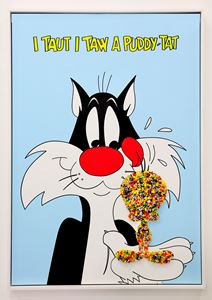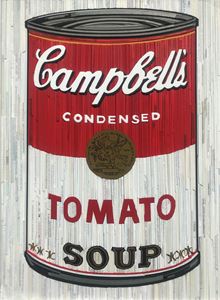 Kyu-Hak Lee Monument-Campbell's Soup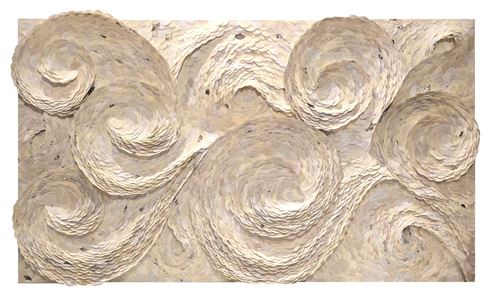 Valeria Rocchiccioli "Rebooking"
Pablo Dona "Four Seasons "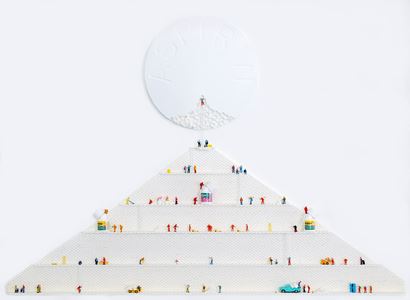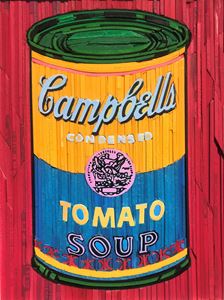 Kyu-Hak Lee Monument-Campbell's Soup
Kyu-Hak Lee Monument-Campbell's Soup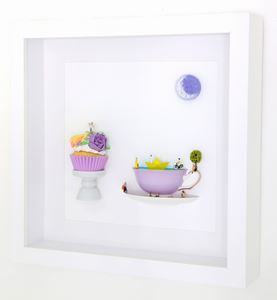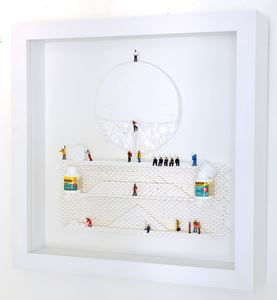 Pablo Dona "Always watching"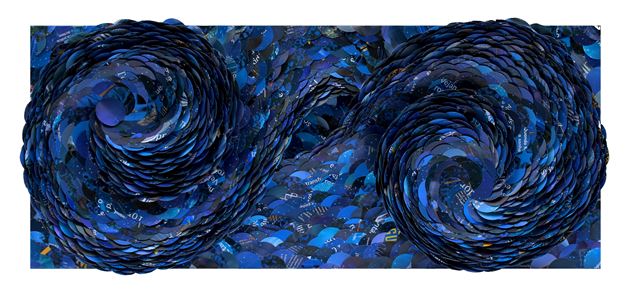 Valeria Rocchiccioli "Petite Nuit"