About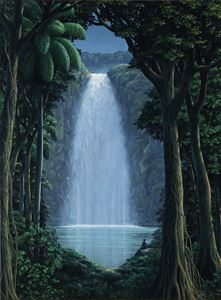 Tomás Sánchez Caída de agua y la primera luz 2008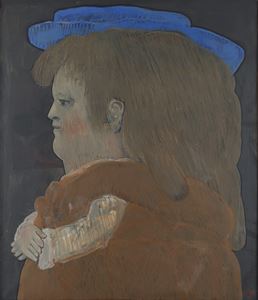 Fernando Botero Le chapeau bleu (The blue hat)


About the Artist
More info
x
Known primarily as a painter, Tomás Sánchez is a versatile artist who has experimented with printmaking, sculpture and photography. However, he is best known as a draftsman and painter, particularly since he won the Joan Miró Drawing Prize in 1980. His work is an expression of parallel interests that cannot be reduced to a mere chronological progression. In it, landscape enjoys a special place, but his other themes —expressionism, trash cans— as well as his media —watercolor, oil, acrylic, tempera, ink, pastel— coexist in a ceaseless motion of collaboration
More info
x
Fernando Botero is a renowned Colombian painter and sculptor known for his volumetric stylization of figures and objects. His oeuvre ranges in subject matter such as daily life in Colombia, art historical references like the Mona Lisa, and abuses of power—all unified by Botero's exaggeratedly rotund figures. This stylization, known as "Boterismo", is often interpreted as a pointed social critique, as seen in his The Presidential Family (1967). "An artist is attracted to certain kinds of form without knowing why," he reflected. "You adopt a position intuitively, only later do you attempt to rationalize or even justify it." Born on April 19, 1932 in Medellín, Colombia, Botero grew up surrounded by Spanish colonial architecture as well as pre-Columbian artifacts. Initially schooled as a matador, the artist abandoned the profession after two years to pursue art. Traveling to Europe in the early 1950s, he copied works of Francisco de Goya and Diego Velázquez at the Prado Museum in Madrid and studied the paintings of Paolo Uccello and Piero della Francesca in Italy. In 1960, the artist moved to New York where he experimented with the gestural brushstrokes of the New York School painters of the time. This stylistic dalliance was short lived and by the 1970s Botero had settled into the technique for which he is now known. The artist currently lives and works between Paris, France, New York, NY, and Tuscany, Italy. His works are presently held in the collections of The Museum of Modern Art in New York, the Art Institute of Chicago, and the Museo Botero in Bogotá which is dedicated to the artist and his oeuvre.
Private Collection, Belgium.
Christie's, New York. Latin American Paintings, Drawing and Sculpture. 21 November 1995. Illustrated on the cover of the catalog.
Christie's, New York. Important Latin American Paintings - Drawing and Sculpture. 29 May 1997, lot #132. Illustrated on page 181 of the catalog.
Private Collection, New Jersey.
Sotheby's, New York. Modern Day Auction. 15 November 2022, lot #144.

Other Represented Artists