In The Gallery
Sabina BLUMENKRANZ (Gallery Director)
Nathalie Rubinos (Gallery Manager)

About
In The Gallery is a contemporary art gallery founded in 2012 and dedicated to showcasing established and emerging Scandinavian and International artists working predominantly with camera-based art. While focusing on photography, In The Gallery occasionally widens the curatorial scope to include exhibitions by artists working in other media, when their work and aesthetics can be perceived to enter into a dialogue with the photographic medium.

With a gallery space in the Center of Copenhagen and two others in the heart of Palma de Mallorca, Spain, In The Gallery is also very involved in the International art scene through annual participation in several major International Art fairs.

Our exhibition program is created by in-house or visiting curators. In addition to showcasing innovative art, we also host artist's talks and other interactions between artists and audience.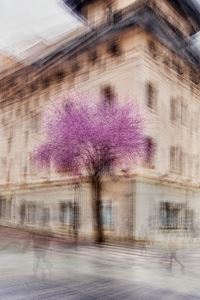 Jacob GILS Palma #5
This work belongs to the Movement series, an ongoing project by Jacob GIls.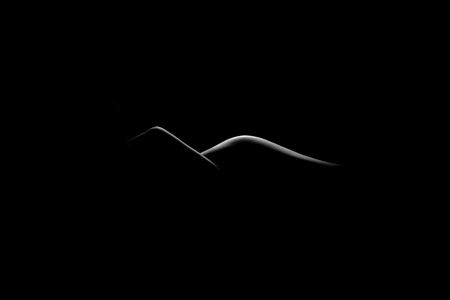 Jacob GILS Limit to your Love XXIII
About "Limit To Your Love" series
In the LTYL series, Gils presents images that offer a subtle contrasting vision of the depiction of the iconic and timeless subject matter of the beautiful female. The distinct visual quality and aesthetics of the images result from a unique artistic technique, which involves the transfer of multiple Polaroid images onto watercolour paper. The paper's textured surface makes it difficult to completely control the process thus adding an element of chance to the final image.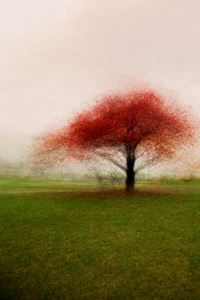 Jacob GILS Frederiksdal #1
This work belongs to the Movement series.
About "Movement" series
The series Movement was developed out of an interest in pushing the boundaries
of the photographic medium and was originally conceived as an experiment and investigation into the potential of the photographic genre. Each of the pieces consists
of many fleeting moments layered in one image, which with an almost painterly
finesse creates a feeling of time and space with its multiple exposures. The motifs are
often of tropes found in nature – often chosen from a personal and specific relation.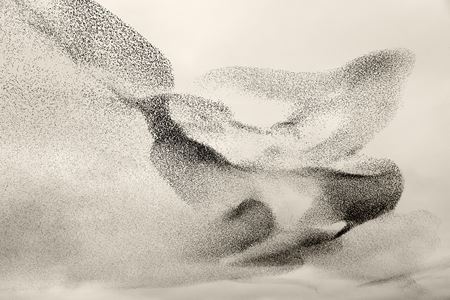 Søren Solkær Black Sun #81
About "Black Sun" series:
"This project has taken me back to the landscape of my childhood and youth in
the marshlands of Southern Denmark. A place where as many as one million
starlings gather in the spring and fall, prior to onwards migration, and set the stage
for one of nature's most spectacular phenomena. As the countless birds congregate
in large murmurations before collectively settling in the reeds at dusk they put on
an incredible show of collaboration and performance skills. And now and then, by
the added drama of attacking birds of prey, the flock will unfold a breathtaking and
veritable ballet of life or death. The starlings move as one unified organism that
vigorously opposes any outside threat. A strong visual expression is created – like
that of an ink drawing or a calligraphic brush stroke – asserting itself against the sky.
Shapes and black lines of condensation form within the swarm, resembling waves
of interference or mathematical abstractions written across the horizon. At times
the flock seems to possess the cohesive power of super fluids, changing shape in an
endless flux: From geometric to organic, from solid to fluid, from matter to
ethereal, from reality to dream – an exchange in which real time ceases to exist
and mythical time pervades. This is the moment I have attempted to capture – a
fragment of eternity."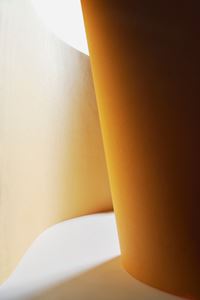 Stephan SCHNEDLER Spiral #1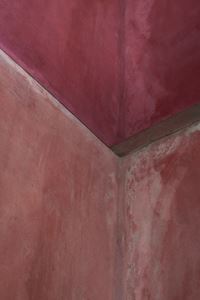 Lea Jessen Wall Composition #6
Artist Lea Jessen sees the extraordinary in the ordinary, capturing it in images characterized by sharp composition and a refined sense of colour.
Her works often focus on details whose original contexts are not always readily revealed. With their focus on clean lines and abstract colour planes, these anonymous architectural fragments take on a minimalist aesthetic, making them reminiscent of the concrete art of the 1940s and 50s.
However the strict, concrete abstraction is countered by the small irregularities, cracks and dents that are revealed upon closer scrutiny, which have the effect of breaking the rigidity of the lines and surfaces. These subtle marks of decay, along with the soft hues of the images, infuse them with a certain melancholic beauty

This is clearly felt in a work such as Steps, depicting a pool staircase descending into azure water. Apart from producing a dazzlingly lit architectural pattern, it also evokes both the leisurely connotations of the pool and the faded glamour of a bygone era.
A similar sense of loss and longing is also – albeit in a different sense – contained in Jessen's urban and suburban scenery from Syria. Often shot at night, the places seem at once inhabited and deserted. The locations might be foreign, but the haunting feeling is profoundly familiar.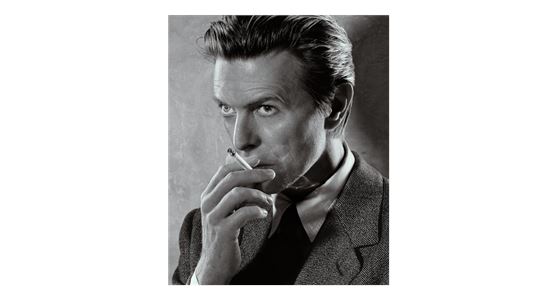 Markus KLINKO The smoking, David Bowie
Markus Klinko is an award-winning, fashion/celebrity photographer and director, who has worked with many of today's most iconic stars of film, music, and fashion.
Klinko has photographed the likes of Beyonce, Lady Gaga, David Bowie, Jennifer Lopez, Britney Spears, Mary J. Blige, Mariah Carey, Kanye West, Anne Hathaway, Kate Winslet, Will Smith, Eva Mendes, Kim Kardashian, Naomi Campbell, and Iman. His editorial clients include Vogue, GQ, Vanity Fair, Harper's Bazaar, and Interview magazine. Brands such as Lancôme, L'Oréal Paris, Nike, Hugo Boss, Anna Sui, Pepsi, Skyy Vodka, and Remy Martin have hired Klinko to create advertising campaigns. His campaign for Keep A Child Alive raised over one million dollars for children with AIDS in just 3 days.

Born in Switzerland of French, Italian, Jewish, and Hungarian descent, Klinko spent his early years training to become a classical harp soloist. He studied at the Conservatoire National Supérieur de Musique in Paris. Later, Klinko signed an exclusive recording contract with EMI Classics, as well as a management contract with Columbia Artists Management. He received the Grand Prix de Disque for his recording of French harp music, with members of the orchestra of the Paris Opera Bastille. Klinko performed in recitals and as a featured soloist with symphony orchestras around the world. He was also regularly featured in such publications as Vogue Italia, Vanity Fair, GQ, The New York Times, Madame Figaro, Stereo Review, and Ongaku no Tomo.
After a hand injury, Klinko decided to become a fashion photographer and retired from his international concert and recording career. During that time, he met Indrani, who later became a regular collaborator in her role as his studio's digital post production artist and photo editor.

Isabella Blow discovered Klinko's work while at the London Sunday Times and commissioned cover stories from the emerging photographer. Around the same time, Ingrid Sischy, at Interview magazine hired Klinko for various shoots. Iman and David Bowie followed, giving the up and coming photographer a chance to photograph them for their respective book (I am Iman) and album covers (Heathen).
From there, he went on to create some of the most iconic album covers of his time, including Beyonce's Dangerously in Love, and Mariah Carey's The Emancipation of Mimi.

Many of Klinko's famous celebrity photographs can be seen in his coffee table book ICONS (Perseus). Lincoln Center in New York presented an art exhibit showcasing many prints from the book and since, art galleries and museums around the world have featured his work.

Klinko has appeared on E! News, Access Hollywood, Fashion Television, CNN's Showbiz Tonight and Larry King Live and has been the subject of the reality show Double Exposure on the Bravo network.