SPONDER GALLERY
Deborah Sponder ()
Beverly Cuyler ()
Cristin Longo ()

About
Deborah Sponder began her art career as a private dealer in California in 1983. Twenty years later, she joined her mother Elaine Baker in Boca Raton as a partner at Baker Sponder Gallery (est. 1989). In 2013, SPONDER GALLERY emerged with a strong presence in the international art fair circuit.

In the gallery's 30 year history, we boast a roster of established and mid-career artists and over 200 exhibitions of great quality and importance. Notable one person exhibits have included Lynn Chadwick, Friedel Dzubas, Dan Christensen, Frank Stella, William King and Boaz Vaadia. Artists who display innovative techniques and a unique approach to materials are paramount to the gallery's aesthetic.

The gallery focuses on contemporary abstract paintings and sculpture and maintains an inventory of strong secondary market work. We also offer personalized support and consulting in all aspects of collecting and appraisal services. In addition to our exhibition spaces, we facilitate major sculpture projects at the Boca Raton Resort & Club and the Ritz-Carlton in Key Biscayne and Coconut Grove. These venues provide museum quality works for acquisition, while adding an educational and cultural enhancement to the property.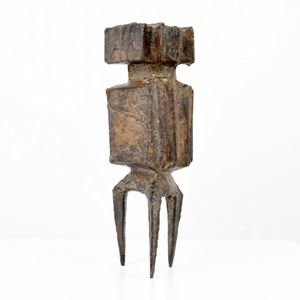 Lynn Chadwick Rad Lad II (362), 1961 Bronze, 15.75 x 5.5 x 4.5 in. Ed. 3/4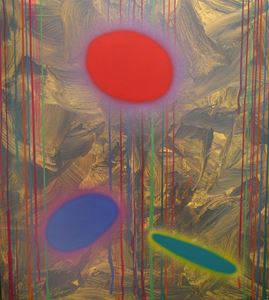 Dan Christensen Untitled 396M4, 1996 Acrylic on canvas, 29 x 30 in.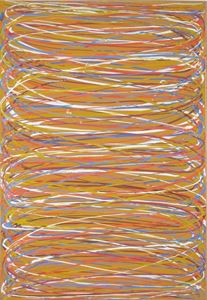 Dan Christensen Rhymer #2 - Yellow, 2003 Acrylic on canvas, 58 x 40 in.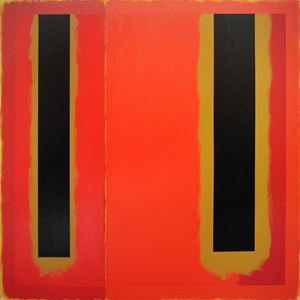 Doug Ohlson Cad Med, 1993 Acrylic on canvas, 76 x 77 in.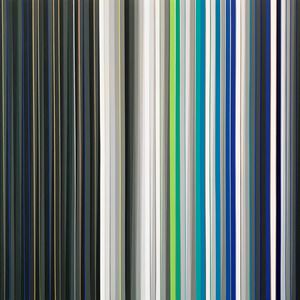 Gabriele Evertz There Will Be Singing, 2017 Acrylic on canvas, 60 x 60 in.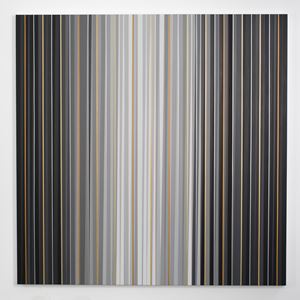 Gabriele Evertz Grays and Metallics (aedicula), 2014 Acrylic on canvas, 60 x 60 in.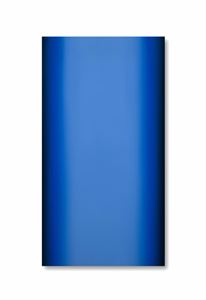 Ruth Pastine Blue (RiseSeries), 2022 Oil on canvas on beveled stretcher, 60 x 32 x 2 1/2 in.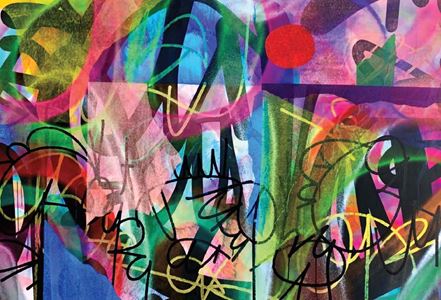 JM Rizzi Tin Cans and Twine, 2021 Mixed media on canvas, 48 x 68 in.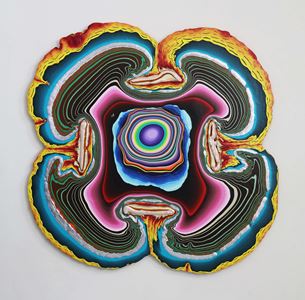 Holton Rower Untitled 160617g, 2018 Mixed Media on Wood, 46 x 47 1/2 x 1 1/4 in.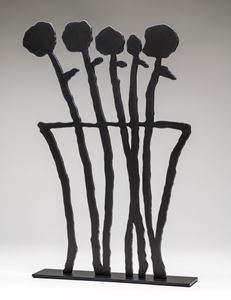 Donald Baechler Black Flowers; edition 24/25, 2019 Shaped, oxidized aluminum mounted to aluminum base with black powder coat, 26 x 16 1/2 x 3 1/2 in.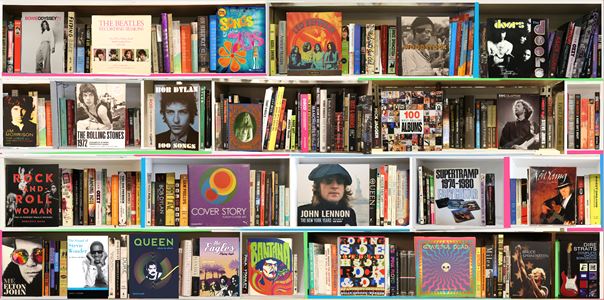 Max-Steven Grossman Music C71; edition of 5, 2023 diasec mounted photo, 48 x 100 inches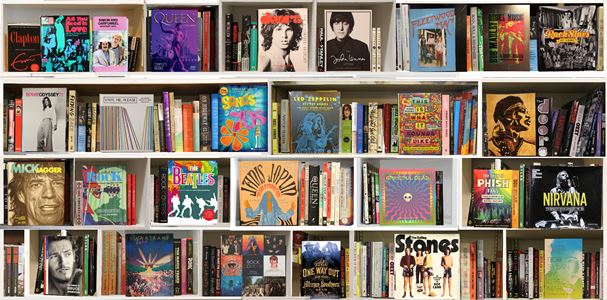 Max-Steven Grossman Rock NC; edition 1/5, 2023 diasec mounted photo, 37 x 75 inches / also available in 48 x 100 inches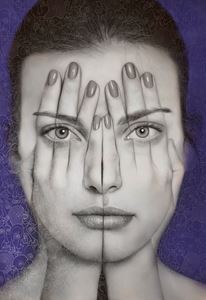 Tigran Tsitoghdzyan DS Mirror - BLUE, 2023 mixed media on paper, 80 x 56 inches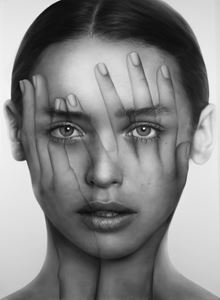 Tigran Tsitoghdzyan Mirror C, 2020 Oil on Canvas, 84 x 60 in.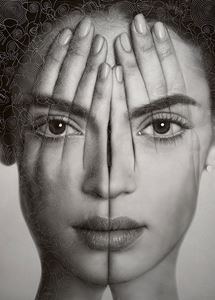 Tigran Tsitoghdzyan Armenian Mirror, 2023 Mixed media, 50 x 35 in.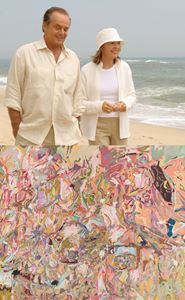 Bonnie Lautenberg 2003 Something's Gotta Give / Larry Poons Hope Not Trail; edition of 6 Archival pigment print, 54 3/4 x 36 in.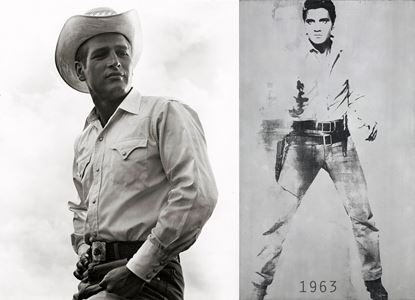 Bonnie Lautenberg 1963 Warhol Elvis / HUD Paul Newman; edition of 6, 2018 Archival pigment print, 48 x 64 in.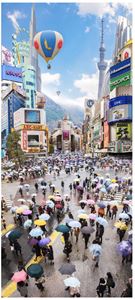 Tom Leighton Skytree; edition 2/5, 2013 diasec mounted photo, 89 1/4 x 39 1/2 in.
Harald Schmitz-Schmelzer Atoll 2, 2011 Cast acrylic, 22 5/6 x 22 5/6 x 7 1/2 in.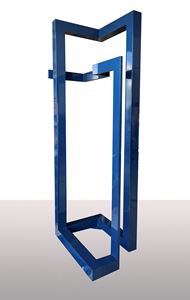 Jane Manus High Rise, 2022 Painted Aluminum, 96 x 32 x 31 in.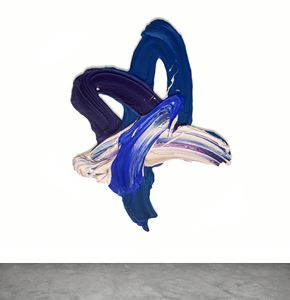 Donald Martiny Stel, polymer and pigment on aluminum, 45 x 44 in.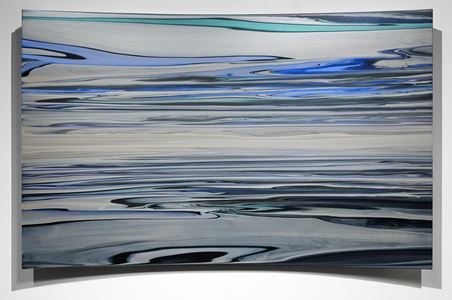 Andy Moses Geomorphology 1603, 2022 Acrylic on canvas over concave wood panel, 57 x 90 in.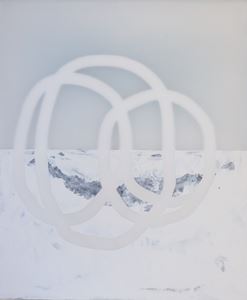 Udo Noger In Every Way Possible 2, 2018 Mixed media, 72 x 60 in.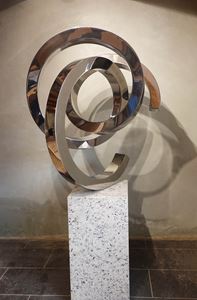 Gino Miles Elation, 2023 stainless steel, 45 x 39 x 39 inches on a 30 x 16 x 16 inch base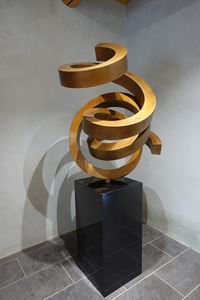 Gino Miles Cyclone, 2023 Bronze, 46 x 32 x 32 inches on a 32 x 16 x 16 inch base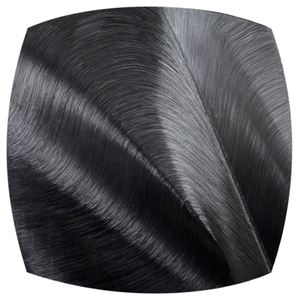 James Austin Murray Curious Sound, 2021 Oil on panel, 60 x 60 in.
Alessandro Puccinelli Mare 351, 2019 Archival pigment print, 47.25 x 70.75 in.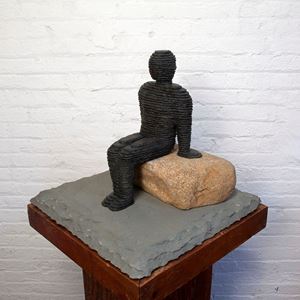 Boaz Vaadia Amarya, 1997 Bronze, Bluestone and Boulder, 20 x 23 x 23 inches Ed. 5/7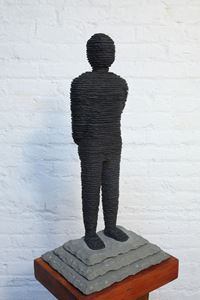 Boaz Vaadia Uzziyya (BVE), 2020 Bronze and Bluestone, 26.5 x 13 x 10 in. Ed. 2/7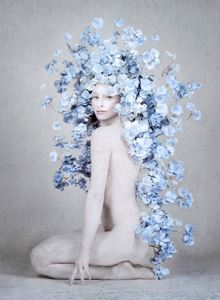 Isabelle van Zeijl Hydra - full figure; edition 1/6, 2022 C print mounted on dibond with non glare plexi, 59 x 43 1/2 in.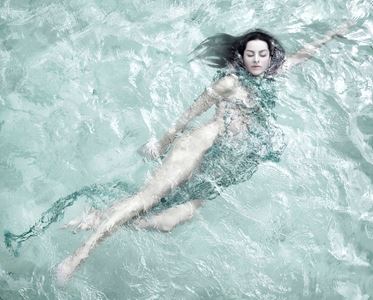 Isabelle van Zeijl Oceana (full figure); edition of 6 + 2 AP, 2022 C print mounted on dibond with non glare plexi, 51 x 62 in.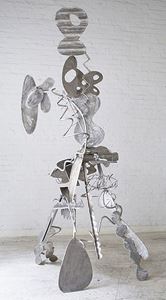 Peter Reginato Local Beauty, 2008 stainless steel, 104 x 36 x 47 in.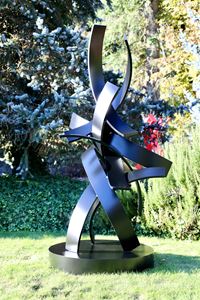 Matt Devine Get Up, 2022 Aluminum with powder coat, 86 x 42 x 42 in.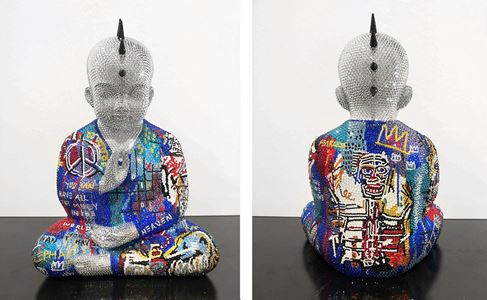 Metis Atash PUNKBUDDHA large "CROWN ROYAL"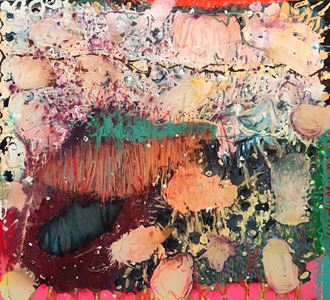 Stanley Boxer Pawneebloodedbrood, 1989 Oil & mixed media on canvas, 60 x 65 in.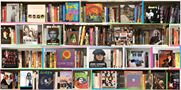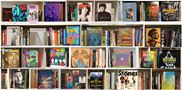 About the Artist
More info
x
Donald Baechler, a member of the East Village art scene in 1980s New York, is known for his painting-collage-drawing works depicting of childhood imagery and nostalgic ephemera like grammar school primers, old maps, and children's drawings, or purposely cliché motifs such as a skull, a rose, a globe, and a soccer ball. Although critics have suggested that Baechler's work, reminiscent of Jean Dubuffet, is a critique of innocence and sincerity, Baechler sees himself as an abstract artist whose concerns are primarily formal, rooted in line, shape, color, and composition. A 2011 solo exhibition included bronze sculptures based on childlike silhouettes of flowers as well as numerous faux-naïf black-and-white flower paintings. Baechler is often associated with other East Village artists, including Keith Haring, Jean-Michel Basquiat, and Kenny Scharf.
Other Represented Artists