About
For over 20 years, Chase Edwards Galleries has offered an unparalleled selection of contemporary fine art at premier exhibition locations in Maui, HI, Laguna Beach, CA., Palm Desert, CA., Santa Fe, NM., Nantucket, MA., currently in Bridgehampton NY., and Palm Beach, FL.
Chase Edwards Galleries specializes in an impressive selection of contemporary paintings, sculptures, and photography. The gallery has represented nationally and internationally established and mid-career artists for decades..
The gallery is also devoted to spreading the appreciation for arts and has been involved in numerous projects in the community and will be involved with many projects in Palm Beach and the surrounding areas.
Chase Edwards Galleries has participated in art fairs for over 15 years on both the East and West coasts.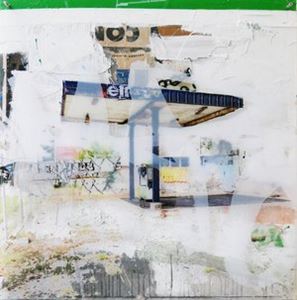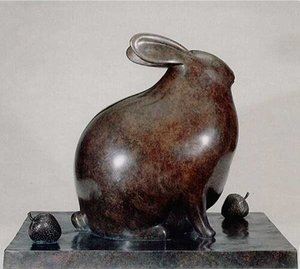 About the Artist
More info
x
Gregory Watin, originally from France, has been internationally recognized for his very unique "urban" style. His work has been shown in numerous exhibitions across Europe and the USA for the last 15 years.

He takes a picture he uses as a sketch. He immerses himself in all things that give strength to these urban landscapes, he looks at these structures marked by time and gathers all these elements in order to build an atmosphere, a universe around these places. In his work, he tries to make them his by giving them a second breath of life. That is why he uses bright colors. He inlays various elements of nature, woods, cardboard, papers, and plexiglass.

There is also a notion of urgency in his work, to seize on an idea before it gets away , to put on the canvas the instant gesture, the instant collages, the instant urge. He has created his contemporary poetry from daily material, from the town, the people. This urbanity made of anything is not sad or doomed , if you look at it closely, it is also colored and rhythmic.
More info
x
Igor Galanin was born in 1937 in Moscow, Russia. He was educated and began his artistic career in the former Soviet Union by illustrating children's books and designing sets for the Moscow Ballet Theatre. Igor exhibited regularly in Moscow and illustrated more than 30 children's books. His children's books continue to be published in France and Russia today. In 1972, Igor immigrated first to Rome, Italy, where he had his first international solo show, and subsequently to New York, where he initially continued with illustration work for The Macmillan Company producing a series of children's fairy tales. His work has been featured in Elle Magazine, The Yale Literary Magazine, The Christian Science Monitor, Penthouse Forum, and the New York Times.
In 1975, Igor had a solo exhibit at the Red Barn Gallery on Fisher's Island, New York and was selected to participate in the Young Artist's Exhibit in Boston's Rose Museum. This led to his first New York group show at the Andre Emmerich Gallery, a series of solo exhibits at the Pucker Safrai Gallery in Boston, and to his long association with Jean Aberbach (Aberbach Gallery) and Lindsay Findlay (David Findlay Gallery), in New York. In addition to New York and Boston, Igor has exhibited in Colorado, California, Florida, Texas, Maine, and Montreal, Canada.
Other Represented Artists