About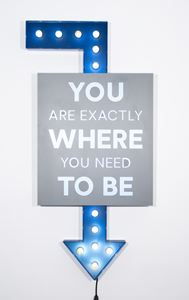 Charlie Hewitt Where You Need To Be
Hewitt's artistic practice has spanned several decades and ranges from painting to drawing to prints and sculpture. His creative process combines the cultural vitality of mill-town communities in his native Maine with the inventive energy of the New York art scene. Hewitt's work is filled with symbols and iconography sourced from these environments, expressionistic renderings that can be playful, edgy, and thought-provoking at the same time.

Where you Need to Be is a wall-mounted sculpture illuminated by mini-bulbs and neon lights. For the artist, these sculptures are not intended to be passive. Whether situated in the public sphere or a private arena, their purpose is to activate a form of participation and elicit an emotional response. They can engage on a private level, as a thought or prayer, or can inspire a call for deeper activism in a community. Hewitt's choice of a Pop visual language is deliberate in that it allows the sculptures to be relatable and recognizable, making them universal. Hewitt's work can be found in private and public collections nationwide and several monumental sculptures can be viewed on The High Line in Manhattan and other locations including Portland, Maine; Dallas, Texas and Easton, Maryland.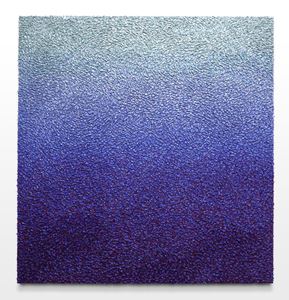 Robert Sagerman 22,609
Robert Sagerman is known for making arresting and intensely colored textural paintings. Mixing his own pigments, he carefully selects the palettes and works on several canvases at a time. Sagerman's process is deliberate and methodical, painstakingly applying thick strokes of oil or silicone onto the surface in pointillist fashion, a single color at a time. Keeping track of every paint application and every color utilized, Sagerman documents each number as he builds up the abstract composition. The titles of the paintings correspond to the total number of pigment applications. One featured in our booth is entitled 22,609.

The pigments are so intricately packed they draw the viewer in, and closer inspection reveals contrasting colors which render dimensionality to the works. Sagerman has exhibited widely in the United States and abroad and his works are in many private and museum collections. In addition to his BFA, MA in Art History and MFA, Sagerman also holds a Ph.D. in Hebrew and Judaic Studies and is inspired by medieval Jewish mysticism. Counting embodies a Kabbalist tradition, providing the artist with a form of meditation and a means to arrive to a state of clarity and transcendence. Working intuitively, Sagerman at times is surprised to discover unexpected color interactions and the direction his meditative process takes him.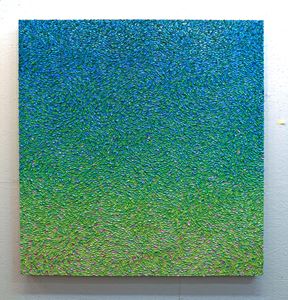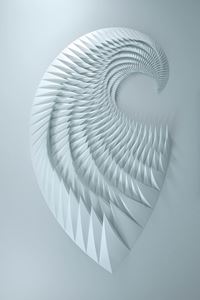 Matthew Shilan Unholy 293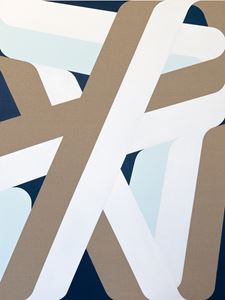 Harry Markusse Untitled #2022-2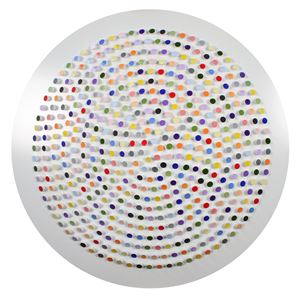 Peter Monaghan Coloured Dowels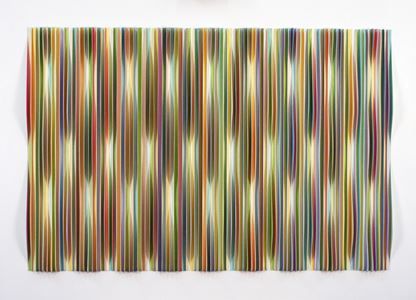 Peter Monaghan Pastoral 2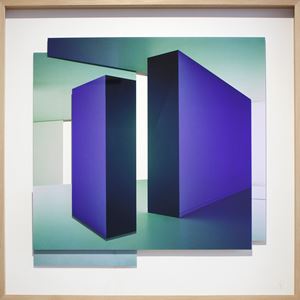 Patrik Grijalvo Gravitacíon Visual: Amanda Levete/ MAAT Lisboa II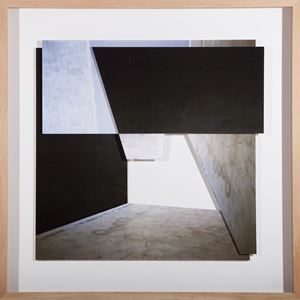 Patrik Grijalvo Gravitacíon Visual: Pirelli Hangar Biccoca / Milan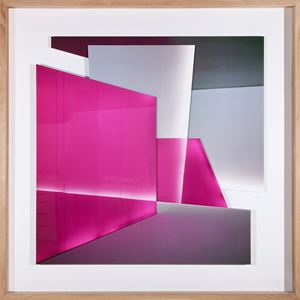 Patrik Grijalvo Gravitación Visual: Museo delle Culture, Milan/ David Chipperfield Architects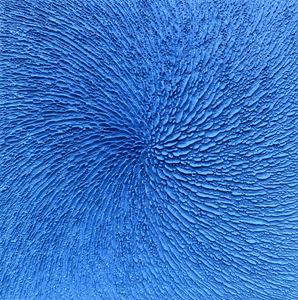 Martin Kline Little Blue Leda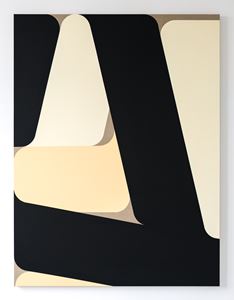 Harry Markusse Untitled #2022-1
Fernando Daza Dos formas naranjas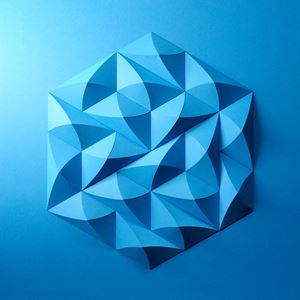 Matthew Shilan Omoplata 40 Turquoise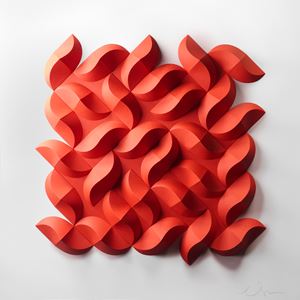 Other Represented Artists