Octavia Art Gallery
Emily Siekkinen (Director)
Pamela Bryan (President)
Kristina Larson (Director)

About
Octavia Art Gallery presents the works of diverse emerging and mid-career national and international artists, with a strong focus on abstraction. The gallery represents the estate of first generation Abstract Expressionist artist Fritz Bultman. Owned and operated by women, Octavia Art Gallery was founded in 2008 by Pamela Bryan.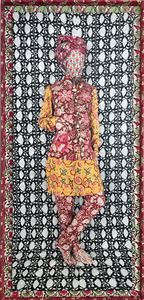 Alia Ali Lucky Strike
Alia Ali
Lucky Strike, 2022
Archival pigment print, mounted, UV laminated, frame upholstered by the artist
91 1/2 x 44 inches

Alia Ali ( عاليه علي ) is a Yemeni-Bosnian-US multi-media artist. A child of migrant linguists, Ali has traveled to sixty-seven countries, lived in and between seven, and grown up among five languages. Her migrations have led her to process the world through interactive experiences and the belief that the damage of translation and interpretation of written language has dis-served particular communities, resulting in the threat of their exclusion, rather than a means of understanding. As an artist who exists on the borders of identifying as West Asian, Eastern European, a United States citizen, queer, culturally Muslim yet spiritually independent, her work explores cultural binaries, challenges culturally sanctioned oppression, and confronts conflicted notions of gender, politics, media, and citizenship. Working between photography, video, and installation, Ali's work addresses the politicization of the body, histories of colonization, imperialism, sexism, and racism through projects that take pattern and textile as their primary motif. Textile, in particular, has been a constant in Ali's practice. Her strong belief that textile is significant to all of us, reminds us that we are born into it, we sleep in it, we eat on it, we define ourselves by it, we shield ourselves with it, and eventually, we die in it. While it unites us, it also divides us physically and symbolically. Her work broadens into immersive installations utilizing light, pattern, and textile to move past language and offer an expansive, experiential understanding of self, culture, and nation. Ali is currently expanding her practice by drawing on stories from Yemen including the nostalgic past of Queen Belquis of Saba (also known as the Queen of Sheba). By investigating histories of the distant past, she addresses the realities of the dystopian present in order to carve out spaces for radically imagined possibilities for the future in what has evolved to be Yemeni Futurism.

Alia Ali's work has been featured in the Financial Times, Le Monde, Vogue Arabia, Art Review, and Hyperallergic. Her work has been exhibited internationally and is in collections including Princeton University, the New Orleans Museum of Art, the British Museum, the Tucson Museum of Art, and numerous international private collections. She lives and works in New Orleans, Paris and Jaipur.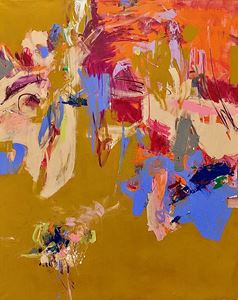 Ryoko Endo Vignette in Autumn
Ryoko Endo
Vignette in Autumn, 2018
Acrylic on canvas
59 x 47 1/8 inches

Ryoko Endo was born into a traditional family in Fukushima, Japan and attended a Catholic mission school. As a child, her mother encouraged her to wear a glove on her dominant left hand so that she would learn to use her right, as it was thought that left-handed children brought shame onto a family. Because of this experience, she can equally paint with both hands. Upon moving to New York City in 1994, one of her instructors was second-generation Abstract Expressionist painter Kikuo Saito. Saito inspired her to create colorful abstract paintings, which continues to be her focus today. Endo's paintings explore the union between color and movement. She pursues the possibilities of various color combinations, which convey emotion. The way she moves each element empowers her paintings, and brushstrokes vary according to speed, thickness, density, and rhythm.

Ryoko Endo studied graphic design and typography at Musashino Art University in Tokyo and then furthered her studies in painting at the Art Students League, NY. She has exhibited extensively throughout New York in solo shows, group exhibitions, and art fairs. Endo has received a Trudy and Henry Gillette Painting scholarship and a grant from the Fantasy Fountain Fund Inc.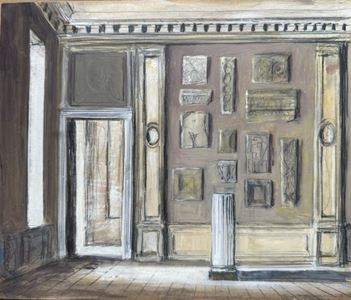 Pierre Bergian Fragments
Pierre Bergian
Fragments, 2023
Oil on panel
11 3/4 x 14 inches

Pierre Bergian expresses his fascination for architecture through his paintings by exploring space and structure, making use of the presence of architectural components. His current work depicts a selection of interiors from the pantheon of 20th century design, from Tony Duquette's Dawnridge to Karl Lagerfeld's Paris apartment. Bergian's rooms convey a sense of breathing, pulsing characters, with their richness of personality fully rendered in the artist's loose, impressionistic brushwork.

Bergian built his career painting primarily empty interiors and emphasizing their architecture and play of light, inviting the viewer to imagine their past and future lives. In contrast, in his present works Bergian depicts rooms as they were actually lived in. One has the unexpected chance to see him interpret the canon of classic furniture forms, whether tracing the curve of a Louis XV bergère or limning the lacquered folds of a Coromandel screen.

Bergian studied at the University of Ghent and has published writings on the topic of design and architecture. He has had solo exhibitions at Purdy Hicks, London; Gallery Laurent de Puybaudet, Paris; Galerie Josine Bokhoven, Amsterdam, and his work in included in the permanent collection at the British Museum in London.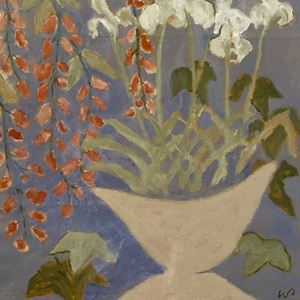 Wayne Pate The Willow and the Iris
Wayne Pate
The Willow and the Iris, 2022
Acrylic on linen
23 x 21 inches

Based in New Zealand, Wayne Pate's work focuses on rendering objects and interiors in his signature simplistic and sophisticated style. With bold subject matter and fresh color palettes, Pate often uses pieces of canvas or linen to collage and create layers beneath the paint. In his travels, Pate has amassed a collection of historical objects, which include lebrillos, jugs and water pitchers from Spain, ceramics and terra-cotta pieces from Italy and Greece as well as various vessels from Provence, which often recur throughout the work as repeating shapes. Through subtle shifts in size, format, and contrast, these repeating shapes emerge from the subconscious, giving voice where there is none.

Wayne Pate was raised in Texas and moved to New York in the early 1990's where he established his career. Pate's work is included in many notable private collections, such as The Carlyle Hotel, New York and the Palm Heights Hotel, Cayman Islands.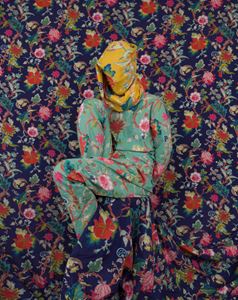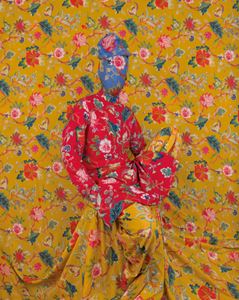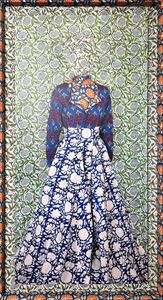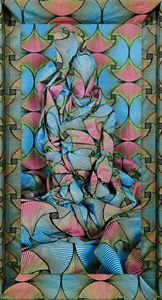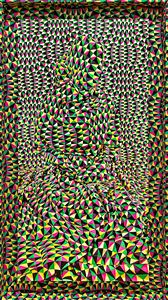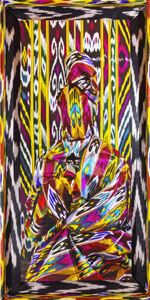 Alia Ali Kaleidoscope Cascades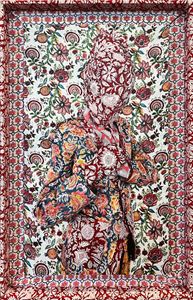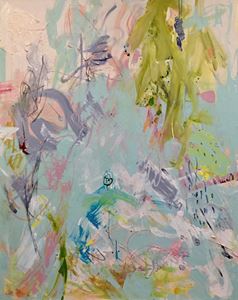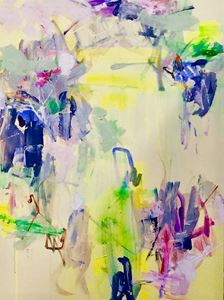 Ryoko Endo Rain on the Window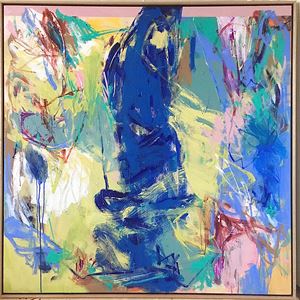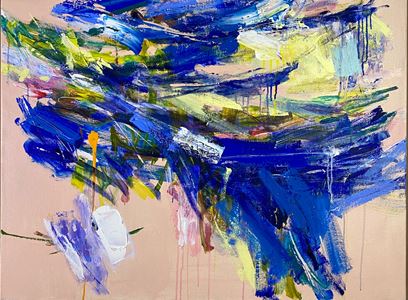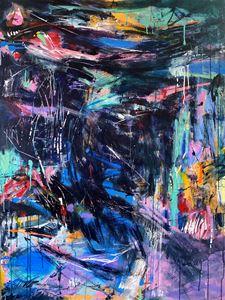 Ryoko Endo Dancing in the Night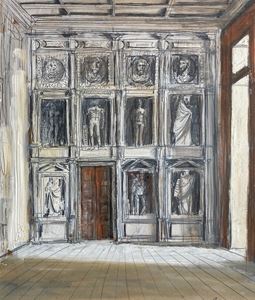 Pierre Bergian Abandoned Palazzo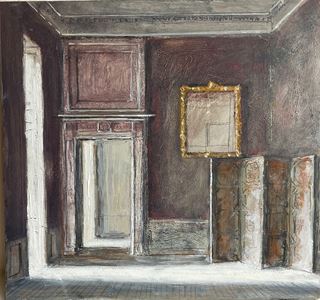 Pierre Bergian Paravent & Mirror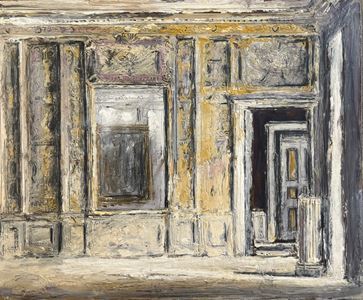 Pierre Bergian Hotel Lambert Paris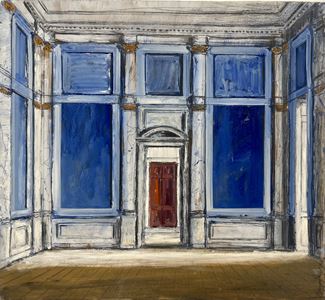 Pierre Bergian Red & Blue
Pierre Bergian The Mirror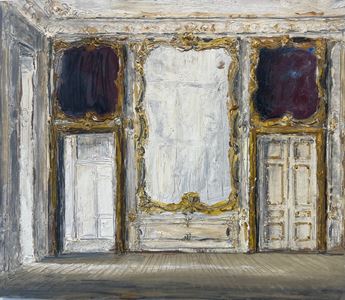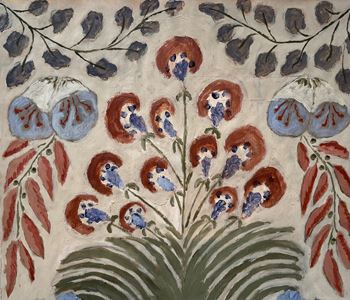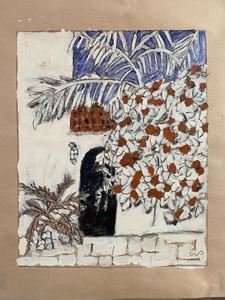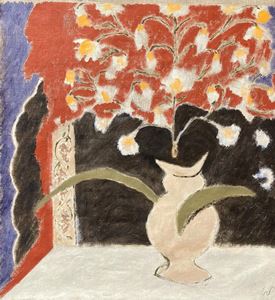 Wayne Pate Moghols La Nuit