Berry Campbell Gallery
Christine Berry (Owner)
Martha Campbell (Owner)

About
Berry Campbell continues to fill an important gap in the downtown art world, showcasing the work of prominent and mid-career artists in the modernist tradition. The owners, Christine Berry and Martha Campbell, share a curatorial vision of bringing new attention to the works of a selection of postwar and contemporary artists and revealing how these artists have advanced ideas and lessons in powerful and new directions.

Christine Berry and Martha Campbell began their careers in the museum world: Berry at the Modern Art Museum of Fort Worth, Texas and the Whitney Museum of American Art and Campbell at The Phillips Collection in Washington, D.C. Both then worked for many years as Directors at Spanierman Gallery and Spanierman Modern. The East Hampton Star recently profiled the duo in a well-received article by Jennifer Landes entitled, "The Long Neglected Bigger Picture."

Berry Campbell continues to grow its illustrious roster of prominent artists and estates including important Color Field, Kinetic, and Minimalist artists such as Edward Avedisian, Walter Darby Bannard, Stanley Boxer, Dan Christensen, John Goodyear, Ann Purcell, William Perehudoff, Albert Stadler, and Larry Zox. The gallery also represents the estates of many artists associated with Long Island's East End, a gathering place for the Abstract Expressionists and American Modernists, including Perle Fine, Balcomb Greene, Gertrude Greene, Raymond Hendler, Charlotte Park, and Syd Solomon. In addition, the gallery represents the estate of the celebrated Abstract Expressionist and figurative painter, Stephen Pace. Noted contemporary artists represented include Eric Dever, Ken Greenleaf, Jodie Manasevit, Jill Nathanson, Marcia Scott, Mike Solomon, Susan Vecsey, James Walsh, and Joyce Weinstein.

Berry Campbell's growing presence in the modern and contemporary art world has been acknowledged throughout the press. Recently, Walter Darby Bannard's important exhibition of early paintings was reviewed in Artforum by Phyllis Tuchman. Ken Greenleaf was reviewed by Peter Plagens in the Wall Street Journal; Jill Nathanson's new work was hailed by Piri Halasz in a review for the New York Observer; and Syd Solomon was praised in Hamptons Art Hub by Charles A. Riley II. Berry Campbell's recent participation in Art Southampton was singled out in the Huffington Post by Bruce Helander.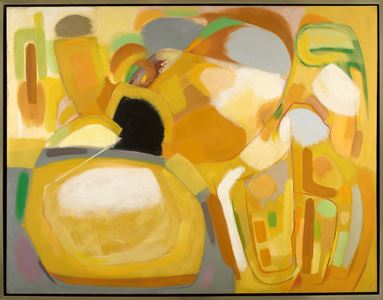 John Ferren Desert Landscape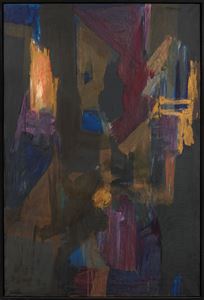 Judith Godwin Series 5, No. 11


Other Represented Artists