BOGENA GALERIE
Sophie Woiselle (Assistant)
Bogéna GIDROL ()

About
Bogéna Gidrol, a qualified architect and art enthusiast, presents international artists that are searching for the essential while constantly evolving. In 1995, Bogéna started as an exhibition curator in the USA and Japan (as Nagoya Museum, 21st century Museum of contemporary Art, kanazawa ). In 2000, she opened BOGENA GALERIE in Saint Paul de Vence, France. In 2013, Bogéna and Christopher Holder, her new partner, expanded the gallery. They created a contemporary space, spacious, filled with light, where other artistic disciplines interact with works from the permanent collection, in the spirit of the initial project, a place of exchanges revolving around art. In 2013-2014, they opened a pop up gallery in Singapore simultaneously to "ArtStage". In October 2015 a beautiful 500 m2 pop-up space, "the concept", opened in the Polygone Riviera, in south of France to promote the image of art. In April 2018, they opened BOGENA GALERIE in Phoenix Arizona.
BOGENA GALERIE initiates numerous partnerships with museums and public bodies, organizes numerous events, onsite and offsite.
Jeff Bertoncino, Carl Dahl, Franta, Monique Frydman, James Coignard, Nathalie Deshairs, Ernest Pignon Ernest, teamLab, Ousmane Sow... masters like Manolo Valdes, Antoni Tapies, Zao Wou Ki, Jaume Plensa are represented at the Bogéna Galerie.
The works chosen conduct a dialogue among one another while taking us into their individual worlds. In this way, feeling becomes a journey of initiation, making us face up to our own destinies and bringing to the surface traces of the pain and joy that make up the story of our lives.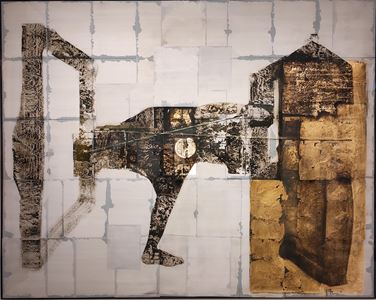 Jeff BERTONCINO Fly me to the moon - box men series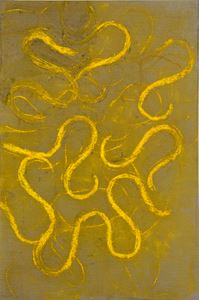 Monique FRYDMAN Dancourt 7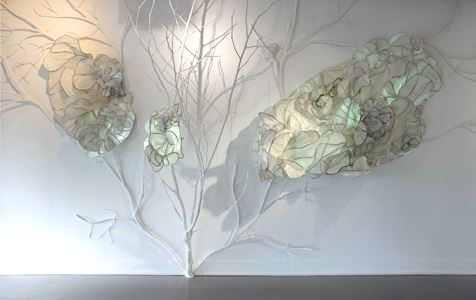 Flo Arnold Installation Nympheas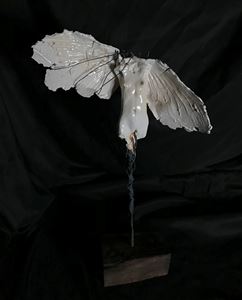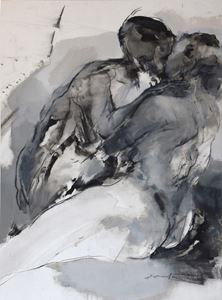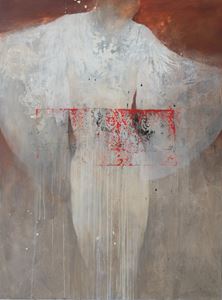 Nathalie DESHAIRS Buto series 3
Juan Garaïzabal Vase Tuileries VI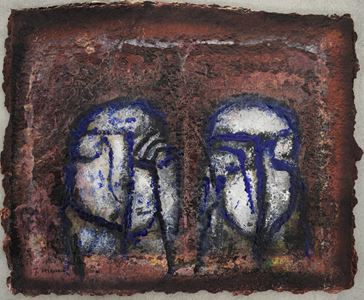 James Coignard Sans titre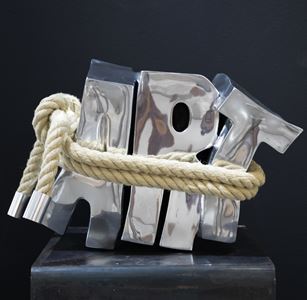 STEPHANE CIPRE Art sanglé








About the Artist
More info
x
À 14 ans, il est admis à l'Académie de dessin IB 67 de Madrid où il fait des études pendant trois ans. Il culmine ses études supérieures au CESEM, à Reims, en France. Lors de sa première étape comme artiste il combine la créativité artistique avec la transformation d'espaces de toutes sortes en lofts, un concept qui n'existait pas encore en Espagne. Comme artiste conceptuel, il crée une grande partie de son œuvre en se servant de ses mains; utilisant des techniques forgeage, d'électricité et de menuiserie tout comme des matériaux plastiques et de maçonnerie qu'il a acquis au fil des années3. Depuis 2008, son atelier principal se trouve à Berlin, en Allemagne, ayant également un atelier à Madrid.
More info
x
James Coignard was born in Tours in 1925, the only son in a family from the La Touraine region in France.
His parents settled in Paris in 1928, his father was a mechanic in the navy and his mother a seamstress. As a teenager, he showed more interest in the city's art galleries and vintage bookshops than his studies and developed a taste and skill for drawing. On the breakout of war his parents divorced and James Coignard returned to the banks of the Loire with his mother. He applied to the École des Beaux-arts in Tours but was turned down. It was at this time that he met the painter Marchand des Raux, with whom he became friends. Together, and despite the bombing raids, they painted the landscapes of La Touraine. James Coignard was especially fond of the light along the banks of the Loire, a light that would greatly influence his work. At the same time, he began a career in the French civil service becoming a treasury assistant in Langeais, where he remained until 1948.
He later transferred to Villefranche-sur-Mer, where once again he encountered his friend Marchand. This was a decisive move since the region's artistic competition helped Coignard develop his painting and join contemporary artistic circles.
James began evening classes at the École des Arts Décoratifs in Nice, spending his nights being taught drawing and technique by Marchand des Raux in his studio. In 1950, at the Ile-de-France museum in Saint Jean Cap Ferrat, the young Coignard and his friend organised an exhibition, "École de Paris et Art sacré" (The School of Paris and Sacred Art). There, he met Matisse who, from his bed, drew the great Saint Dominic from the Rosary Chapel in Vence on the wall in front of him. Buffet, Gleizes, Friesz, Zadkine were among those who attended this exhibition where James also met Braque and Chagall. His first personal exhibition would take place in Beaulieu-sur-Mer in a disused office building with the help of a friend, the antique dealer Georges Androt.
In 1950, he won first prize hors concours for the Arts Décoratif, but it would be the meeting with the gallery owner Paul Hervieu in the same year that would launch Coignard's artistic career. This was the beginning of a long collaboration with the Hervieu gallery in Nice, which began by exhibiting his works in Sweden from 1952.
In 1952, James Coignard left the civil service and moved to Paris. Together with Hubert Herzog, he founded a ceramics studio and immersed himself in the lifestyle of the young artists of the Parisian Left Bank. It was during this
time that he was likened to the School of Paris painters and got to know Max Papart with whom he began a true artistic adventure and a great friendship. Papart encouraged and advised him: "Paint bigger, paint the object full
sized."
In 1956, his first museum exhibition took place at Malmö museum, he had just turned thirty. This same year he married Mireille Poupart, a student who would also become his closest collaborator, especially on his carborundum
etchings which he began to work on in 1967. The young couple firstly settled in Nice then moved to a big apartment in Beaulieu-sur-Mer, where Coignard created his studio. The couple lived between Paris and Beaulieu since
James Coignard still had his ceramics studio in Paris. He worked relentlessly; times were hard and Coignard worked as a sound effects engineer at the radio: "a job that he hated…" Ceramics became the artist's livelihood and there are almost no pieces left from this period. The exclusive contract that Hervieu offered him in 1958 allowed him to stop producing ceramics and close his studio in order to concentrate on his painting.
In 1957, James Coignard exhibited in the United States for the first time at the Collector's Gallery in New York. He travelled to Spain in 1958, a journey that would greatly influence him and his painting. He discovered the landscapes of southern Spain, the old Masters, the Catalan sculptures and frescos. This is the birthplace of Clavé's work, an artist whom Coignard
believed of vital importance, even though it would be several years later before he met the painter. He then abandoned pure colour for chiaroscuro and treated the surfaces by defining the space.
Other Represented Artists