Onishi Gallery
Nana Onishi ()
Ai Csuka ()

About
Since its opening in 2005, Onishi Gallery has featured contemporary Japanese artists who work
in a range of media, including ceramics, metalwork, glass, sculpture and painting. These artists
are united in their common embrace of tradition in the creative process, and they are distinct in
their exquisite and diverse modes of expression. Onishi Gallery merges the past with the
present through the presentation of historically rich explorations of traditional art forms and
ambitious experimentations in new formats. Being in the center of the contemporary art scene
in Chelsea, New York City also provides Onishi Gallery the opportunity to showcase prominent
international contemporary artists.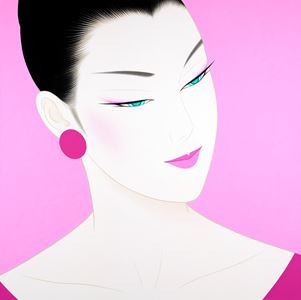 Ichiro Tsuruta Vivid Pink, 2019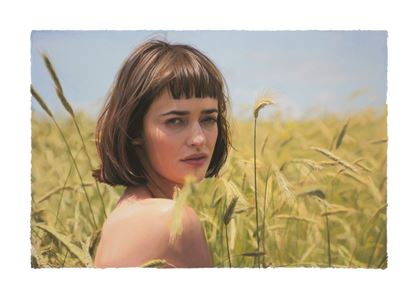 Yigal Ozeri Untitled; Olya, 2018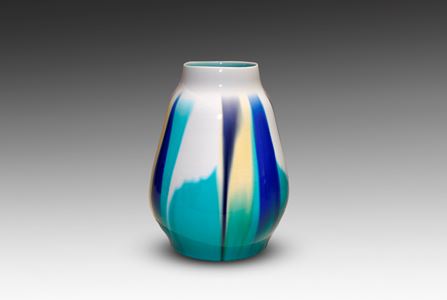 Yasokichi IV Tokuda Saiyu Jar, 2010


About the Artist
More info
x
Ichiro Tsuruta was born in Kumamoto Prefecture and now lives and works in Kyoto, Japan. After graduating from high school, Tsuruta continued on to Tama Art University, where he majored in graphic design. The time Tsuruta spent at university was during an era when Super-realism was sweeping over the design world. He mastered the use of an airbrush by himself, and drew in the style that was in fashion at that time. After creating work that was heavily influenced by the West, he started to contemplate ways in which he could unite Japanese styles like ukiyo-e with Art Nouveau and Art Deco movements of the West.
This led him to bijin-ga paintings of beautiful women which was developed as wood block prints from the 17th to 19th centuries. Thus he converted from the Western-style realism, which involves drawing with an adept technique in order to look like a photograph, into producing delicate and symbolic Japanese-style portraits.
Selected Exhibitions:
2019: Solo Exhibition "Bijin-ga", Onishi Gallery, NY, US; Asia Week New York, US
2018: Solo Exhibition, Yamakataya, Kagoshima, Japan; Solo Exhibition at Shimada Museum, Kumamoto, Japan
2017: Solo Exhibition at Anrakuji Temple, Kyoto, Japan
2015: Japan-Korea Art Exchange Exhibition, Daejeon, South Korea; Solo Exhibition at Anrakuji Temple, Kyoto, Japan
2014: Solo Exhibition at Shimada Museum, Kumamoto, Japan; Solo Exhibition at Ishibashi Museum of Art, Fukuoka, Japan
More info
x
New York City based Israeli artist Yigal Ozeri is best known for his large-scale cinematic portraits of distinctive young women in rich prodigious landscapes. With tinges of Pre-Raphaelite aesthetics, Ozeri brings an ethereal and uninhibited sensibility to his paintings. His portraits denote art historical foundations in romanticism, while also offering contemporary notions of sensual femininity. Rooted in Carl Jung's concept of anima, Ozeri's depictions of a revitalized connectivity to nature prompt a confrontation of subconscious effeminate identity, and reinstate the beauty of innocent authentic experience. His photo-realistic oil paintings convey the spirit of his subjects, giving way to a seductive power. As a result, the viewer is compelled to gaze into the allegorical domain between reality and fantasy.
More info
x
Born in 1961, Tokuda Yasokichi IV succeeded her father, Tokuda Yasokichi III, a revered Kutani potter and a "Living National Treasure" artist. Tokuda inherited the techniques of their family style of Kutani porcelain production, that features say glazing. Tokuda's personal sensibility as a female artist lends her a unique perspective on the tradition that is reflected in her choices of color and interpretations of form. Tokuda is one of few female heads of a traditional potting lineage in Japan, due to those succeeding the family are most often male. However, her father decided to pass on the family's name and practice to her. It was a challenge to make a place for herself as head artist of the family tradition in a still male=dominated social structure, but Tokuda successes in defining her own signature style and creative voice all on her own.
2013-2019: Asia Week, New York, US
2017: The 64th Japan Traditional Kōgei Exhibition, Japan
2016: The 72nd Contemporary Art Exhibition, Ishikawa Prefectural Museum of Art, Ishikawa, Japan; The Power of Colors, Musée Tomo, Tokyo, Japan
2015: SOFA Chicago, Illinois, US; Tradition Reborn: Contemporary Japanese Ceramics, Indianapolis Museum of Art, Indiana, US; 360th Anniversary Kutaniyaki Exhibition, Kutaniyaki Art Museum, Ishikawa, Japan
2014: Contemporary Japanese Ceramics, Embassy of Japan, Washington D.C., US
2013: Heritage: Japanese Works of Art by Contemporary Artists
2012: Selected for the Inaugural Biennale of the Tea Ceremony Today - Utility and Form, Musée Tomo, Tokyo, Japan