GALLERY 88
Miami Beach
United States

About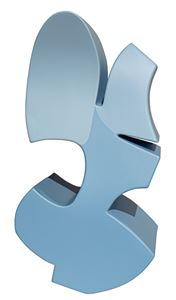 Anthony Liggins Kiss the Sky
Inspired by the artist's background in fashion design, Anthony Liggins' collection of sculptures represent the layers of meaning we find in life and the infinite and unknown places each path in life can lead us to. Each sculpture is meticulously handcrafted with small pieces of exotic wood sustainably cultivated in South America, giving new life and purpose to one of Mother Earth's greatest resources.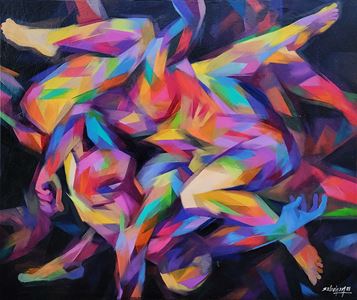 Sam Ebohon Untitled
Sam's exploration of kinetic brushwork creates a blurry effect that simultaneously veils and reveals strength and elegance while pointing towards the contemporary African concept of the sublime. The compact dashes and abrupt strokes of his paintings resolve into naturalistic forms that seek to define human existence in various thematic and social contexts. With his use of seemingly out-of-focus imagery, Ebohon strikes a balance between technique and visual drama.