Søren Solkær (Denmark 1969 -)
---
About
Søren Solkær is a Danish photographer best known for his "Black Sun" series and portraits of musicians.

Black Sun​ is a project capturing one of nature's most spectacular phenomena; the large murmurations of starlings. The countless birds puts on an incredible show of collaboration and performance skills twice a year when they migrate from one destination to the next. Growing up in Southern Denmark, where this breathtaking scenery unfolds, Søren always had a fascination for the starlings that naturally lead to the start of this project.

He is also recognised as the man responsible for various iconic images of Amy Winehouse, Björk, The White Stripes, Franz Ferdinand, David Lynch, Arctic Monkeys, R.E.M. and U2.

Concurrent to his work with musicians, Solkær furthered his specialisation in portraits by undertaking an eight-year project. Photographers Posed comprised 45 photographers from 15 countries, including Arnold Newman, Duane Michals, Pierre et Gilles, Anton Corbijn, Jan Saudek and Jeanloup Sieff. The collection featured Solkær's portrayals of the style associated with each of his subjects and was exhibited in galleries in Chicago, Copenhagen, Cologne, Prague and Odense.

Solkær was contributing photographer for Q Magazine, Rolling Stone and GQ. He has also moved into the world of cinema, photographing James Franco, Danny Boyle, Tim Burton, David Lynch and John Waters.

Solkær has released three photography books. Solkær's works are also featured as part of the permanent collection in the Royal Danish Library and The National Portrait Collection in Frederiksborg Castle, Denmark.

Solkær's photography is characterised by finding a tension point between intimacy and edginess. His portraits are often regarded as cinematic in tone with a distinctive colour palette. He cites the inspirations for his style as ranging from filmmakers David Lynch and Wong Kar-Wai through to the works of photographer Philip-Lorca diCorcia and painter Caspar David Friedrich.
Exhibition
SOLO EXHIBITIONS
2023: BLACK SUN, In the Gallery, Palma de Mallorca
2019: BLACK SUN, Minä Perhonen Galleria, Kyoto
2019: SURFACE, MUCA, Munich
2018: BLACK SUN, FRAMA, Copenhagen, Denmark
2018:BLACK SUN, SAGE GALLERY, Los Angeles, USA
2018:25 year portrait retrospective, The National Portrait Gallery, Frederiksborg Castle, Denmark 2017:
SURFACE, UTZON CENTER, Aalborg, Denmark
2017: CLOSER, Martin Asbæk Gallery
2016: SURFACE, Vroom&Varossieau Gallery, Amsterdam, Holland
2016: SURFACE, BLDG Gallery, Kentucky, USA; 2015:
SURFACE, Øksnehallen, Copenhagen, Denmark
2015: SURFACE, The Burrard Arts Center, Vancouver, Canada
2015: SURFACE, Allouche Gallery, New York, USA
2015: SURFACE, Art Equity, Sydney, Australia
2015: SURFACE, Subliminal Projects, Los Angeles, USA
2015: SURFACE, NKN Gallery, Melbourne, Australia
2015: SURFACE, Art Equity, Sydney, Australia
2014: Face to Face, Kistefos Museum, Norway
2013: Face to Face, Trapholt Museum, Kolding, Denmark
2012: Illuminations, Brorsons Kirke, Copenhagen, Denmark
2012: CLOSER, Art Equity, Sydney, Australia
2012: CLOSER, Det Danske Kultur Institut, Edinburgh, Scotland
2011: CLOSER, Gibson Gallery, London, U.K.
2010: CLOSER, Spazio Lattuada, Milano, Italy
2009: CLOSER, Øksnehallen, Copenhagen, Denmark
2008: Souls, Mazzotta Art Selection/eg22, Milano, Italy
2007: Souls, Inner Space, Oxford, England
2006: Beat City, Horsens Kunstmuseum, Denmark
2006: Beat City, Århus Kunstbygning, Denmark
2005: Beat City, Fotografisk Center, Copenhagen, Denmark
2004: Souls, Month of Photography, Bratislava, Slovakia
2004: Souls, Øksnehallen, Copenhagen, Denmark
2003: Third Eye, IN CAMERA Gallery, Chelsea, New York, USA
1998: Photographers Posed, Schneider Gallery, Chicago, USA
1998: Photographers Posed, Brandts Klædefabrik, Odense, DK
1996: Photographers Posed, Frederiks Bastion, Copenhagen, DK
1995: Photographers Posed, Galleri Radost FX, Prague, Czech Rep.
Work Selection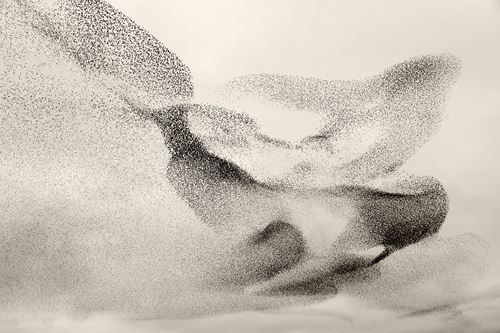 Black Sun #81