Nikolai Suetin (Village Of Myatlevskaya Station, Kaluga Province, 1897 - Leningrad, USSR 1954)
---
About
Nikolai Suetin was an artist born into an impoverished noble family in 1897. He discovered his passion for painting while attending the cadet corps in St. Petersburg, where he was exposed to drawing lessons. After being mobilized during World War I, he served in the Caucasus and later in Vitebsk, where he became involved in the UNOVIS group of avant-garde artists under the mentorship of Kazimir Malevich. Suetin's signature style became his suprematic porcelain, which he developed with Malevich and fellow artist Ilya Chashnik.

In 1932, Suetin was appointed chief artist of the State Porcelain Factory (later the Leningrad Porcelain Factory named after M. V. Lomonosov), where he worked until the end of his life. During the war, Suetin and his wife, Anna Leporskaya, remained in besieged Leningrad, where Suetin worked on masking the city objects, while Leporskaya painted.

After Stalin's death, the State Porcelain Factory received an order for a funeral wreath made of roses. Suetin fulfilled the order and took it to Moscow the next morning. The artist's family was later informed that he had suffered a heart attack and spent almost a year in the Kremlin hospital before being transported to Leningrad, where he died two months later in 1954.
Work Selection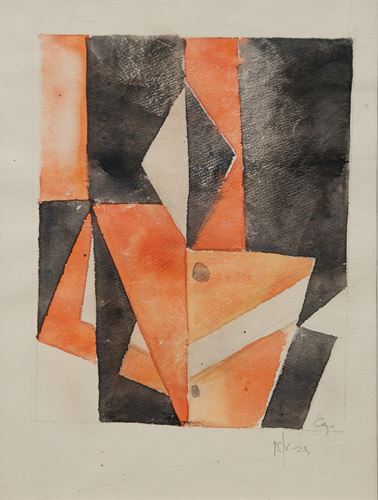 Untitled, 1929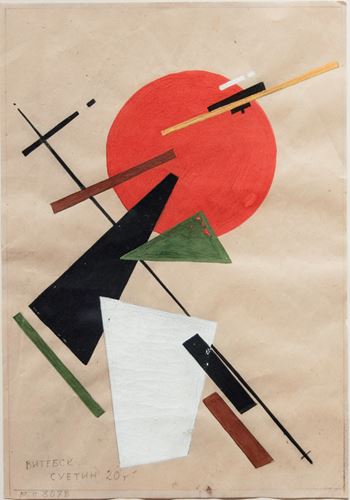 Untitled, 1920