BRIAN KEITH STEPHENS (Connecticut, USA -)
---
About
Stephens began artistic studies in his native Connecticut, continued in Paris and New York, to return full circle to the rural studio in Old Lyme. Brian Keith Stephens works celebrate the innocence of the child within while documenting the passions and conflicts we grow into.
Exhibition
Last Solo Exhibitions:
2021 "almost true tales", Hugo Galerie, NYC; "almost true tales", Nichols College, MA; "kiss and fly", M Fine Arts, Boston, MA; "almost true tales", Lyman Allyn Art Museum, New London, CT; 2020 "a kind of magic", Punto Sull'Arte, Varese, Italy; "butterfly disco", Rochester Museum of Fine Arts, Rochester, NH.
Work Selection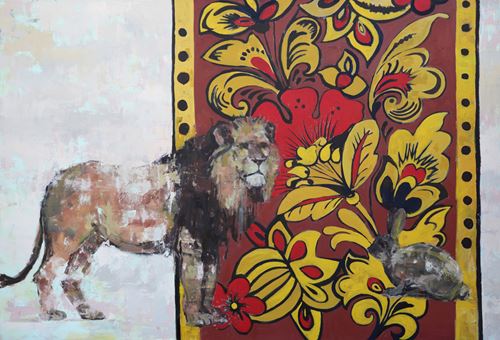 Your Dress Is a Curtain