Ai Wei Wei (Beijing 1957 -)
---
About
Ai Weiwei has been called the most influential artist of our time.

After denouncing government corruption and lack of respect for human rights and freedom of speech in China, he was arrested, beaten, placed in isolation and forbidden to travel.

His activity as a dissident has gone hand in hand with his artistic career and he has continued to produce work testifying to his political beliefs while at the same time making plenty of room for creativity and experimentation.

His output over the past thirty years allows us to explore his ambivalent rapport both with Western culture and with the culture of his own country – torn between a deep-rooted sense of belonging and an equally strong urge to rebel.

Ai Weiwei was born in 1957 in Beijing. His father, the poet Ai Qing, was labeled a "rightist" in 1958 and Ai and his family were exiled, first to Heilongjiang, in northeastern China, and then soon after to the deserts of Xinjiang, in northwestern China.


Following the death of Mao Zedong in 1976, Ai Qing was rehabilitated and the family moved back to Beijing. Ai would enroll at the Beijing Film Academy and was one of the original members of the 'Stars' group of artists.

Ai moved to the United States in 1981, living in New York between 1983 and 1993. He briefly studied at the Parsons School of Design. In New York, Ai would discover the works of Marcel Duchamp and Andy Warhol.
Returning to China in 1993 to care for his ailing father, Ai contributed to the establishment of Beijing's East Village, a community of avant-garde artists. In 1997, he co-founded the China Art Archives & Warehouse (CAAW), one of the first independent art spaces in China.

He began to take an interest in architecture in 1999, designing his own studio house in Caochangdi, on the northeast edge of Beijing. In 2003, Ai started his own architecture practice, FAKE Design. In 2007, as a participant of documenta 12, Ai brought 1001 Chinese citizens to Kassel as part of his Fairytale project. In 2008, Ai and the Swiss architecture team of Herzog and de Meuron designed the Beijing National Stadium.

In 2010, Ai covered the floor of the Turbine Hall at Tate Modern with 100 million porcelain sunflower seeds.

In 2012, Ai Weiwei was awarded the Václav Havel Prize for Creative Dissent, by the Human Rights Foundation.

In 2015, Ai was awarded the Ambassador of Conscience Award, by Amnesty International, for his actions in support of the defense of human rights.


In 2017 his epic film journey 'Human Flow' took part in the 74th Venice International Film Festival. The film gives a powerful visual expression to the contemporary massive human migration. Captured over the course of an eventful year in 23 countries, 'Human Flow' follows a chain of urgent human stories that stretches across the globe in countries including Afghanistan, Bangladesh, France, Greece, Germany, Iraq, Israel, Italy, Kenya, Mexico, and Turkey.
Exhibition
SELECTED SOLO EXHIBITIONS

2022
La Commedia Umana, Basilica di San Giorgio, Isola di San Giorgio, Venezia, Italy
In Search of Humanity, Albertina Modern, Vienna, Austria
Liberty of Doubt, Kettle's Yard, Cambridge, UK

2021
Intertwine, Serralves Museum, Porto, Portugal
Defend the Future, National Museum of Modern and Contemporary Art Korea (MMCA), Seoul, Korea
Rapture, Cordoaria Nacional, Lisbon, Portugal

2020
Purgatory, Aedes Architecture Forum, Berlin, Germany
History of Bombs, Imperial War Museum, London, UK

2019
RAIZ, CCBB, Belo Horizonte, BR
Ai Weiwei: Unbroken, Gardiner Museum, Toronto, CA
Resetting Memories, MUAC, Mexico City, MX
RAIZ, Museu Oscar Niemeyer, Curitiba, BR
Wo ist de Revolution?, Kunstsammlung Nordrhein-Westfalen, DüsseldorfDE
RAIZ, CCBB, Rio de Janeiro, BR
Bare Life, Mildred Lane Kemper Art Museum, St. Louis, MO, USA
Restablecer Memorias, MARCO, Monterrey, MX

2018
RAIZ, OCA, São Paulo, BR
Ai Weiwei : Fan-Tan, Mucem, Marseille, FR
Inoculation, Corpartes, Santiago, CN
Ai Weiwei: Life Cycle, Marciano Art Foundation, Los Angeles, US
Ai Weiwei: Zodiac, Jeffrey Deitch, Los Angeles, US
Laundromat, Garage Gallery, Fire Station, Doha, QA
Cao / Humanity, UTA Artist Space, Beverly Hills, LA, US

2017

Inoculation, PROA, Buenos Aires, AR
Ai Weiwei - Mirror, FOMU, Antwerp, BE

Good Fences Make Good Neighbours, Public Art Fund NYC, New York, US

Ai Weiwei on Porcelain, Sakip Sabanci Museum, Istanbul, TR

Ai Weiwei: Trace at Hirshhorn, Hirshhorn Museum, Washington DC, US

AI WEIWEI: SOLEIL LEVANT, Charlottenborg Kunsthal, Copenhagen, DK

Ai Weiwei, The Contemporary Austin, Texas, US

Maybe, Maybe Not, The Israel Museum, Jerusalem, IL

Odyssey, ZAC, Palermo, IT

#AiWeiwei, Museum of Contemporary Photography, Chicago, US

Mountains and Seas, Chateaux La Coste, Aix en Provence, FR

Law of the Journey, National Gallery Prague, Prague, CZ
Ai Weiwei at Meijer Gardens: Natural State, Meijer Gardens, Grand Rapids, US

2016
Ai Weiwei at Meijer Gardens: Natural State, Frederik Meijer Gardens & Sculpture Park, Grand Rapids, MI, US
Around Ai Weiwei. Photographs 1983 – 2016, Camera - Centro Italiano per la Fotografia, Torino, IT
Ai Weiwei. Libero, Palazzo Strozzi, Florence, IT
S.A.C.R.E.D., Cuenca Cathedral, Cuenca, ES
Cubes and Trees, The Heong Gallery, Downings College, Cambridge, UK
Er Zi, Air de Jeu, Bon Marché, Paris, FR
Ai Weiwei's Circle of Animals/Zodiac Heads, Crocker Art Museum, Sacramento, CA, US; Carnegie Museum of Art, Pittsburg, PA, US; National Gallery of Prague, Prague, CZ
Translocation – Transformation, 21er Haus, Vienna, AT
Ai Weiwei at Cycladic, The Museum of Cycladic Art (MCA), Athens, GR

2015

Ai Weiwei's Circle of Animals/Zodiac Heads: Gold, Palm Springs Art Museum, Palm Springs, CA, US
Ai Weiwei's Circle of Animals/Zodiac Heads: Gold, Portland Art Museum, Portland, OR, US
Ai Weiwei, Chambers Fine Art, Beijing, CN
Ai Weiwei, Galleria Continua, Beijing, CN
Ai Weiwei, Royal Academy, London, UK
Ai Weiwei @Helsinki, HAM, Helsinki, FI
Ruptures, Faurschou Foundation, Copenhagen, DK
Andy Warhol | Ai Weiwei, National Gallery of Victoria, Melbourne, AU

2014
@Large: Ai Weiwei on Alcatraz, Alcatraz Island, San Francisco, CA, US
Ai Weiwei in the Chapel, Yorkshire Sculpture Park, Wakefield, West Yorkshire, UK
Ai Weiwei, Lisson Gallery, London, UK
According to What?, Brooklyn Museum, Brooklyn, NY, US
Evidence, Martin-Gropius-Bau, Berlin, DE
Sunflower Seeds, Pinakothek der Moderne, Munich, DE
Baby Formula, Ayala Museum, Makati City, Metro Manila, PH
Ai Weiwei, Christine König Galerie, Vienna, AT

2013
According to What?, Perez Art Museum Miami, Miami, FL, US
Ordos, Galleria Continua, Les Moulins, FR
Ai Weiwei: Screening Room, Hotel Bauer, Venice, IT
Baby Formula, Galerie Michael Janssen, Singapore, SG
According to What?, Art Gallery of Ontario, Toronto, CA
Ai Weiwei. Resistance and Tradition, Centro Andaluz de Arte Contemporaneo (CAAC), Seville, ES
Interlacing, Museu da Imagem e do Som, São Paulo, BR
55th International Art Exhibition La Biennale de Venezia, German Pavilion, Venice, IT
Disposition, Zuecca Project Space, Complesse delle Zitelle, Giudecca, Chiesa di Sant' Antonin, Venice, IT
According to What?, Indianapolis Museum of Art, Indianapolis, IN, US

2012
Ai Weiwei, Galleria Continua, San Gimignano, IT
Forge, Mary Boone Gallery, NYC, NY, US
New York Photographs 1983-1993, Ernst Museum (in collaboration with Alexander Ochs Galleries, Berlin | Beijing), Budapest, HU
Ai Weiwei, Galerie Urs Meile, Lucerne, CH
Ai Weiwei: According to What?, Hirshhorn Museum and Sculpture Garden, Washington D.C., US
Perspectives: Ai Weiwei, The Arthur M. Sackler Gallery, Smithsonian Institution, Washington D.C., US
Ai Weiwei: Zodiac Heads/ Circle of Animals: Gold, Museum of Contemporary Art San Diego, US
A Living Sculpture, Pippy Houldsworth Gallery, London, UK
Circle of Animals/Zodiac Heads, Hirshhorn Museum, Washington D.C., US (Travelling Exhibition)
Circle of Animals/Zodiac Heads: Gold, Musée d'art contemporain de Montréal, Montréal, CA
Circle of Animals/Zodiac Heads, The Woodrow Wilson School at Princeton University, Princeton, New Jersey, US
Ai Weiwei, Lisson Gallery, Milan, IT
Ai Weiwei: Five Houses, Architecture Center Houston, Houston, TX, US
Interlacing, Kistefos-Museet, Jevnaker, NO (Travelling Exhibition)
Ai Weiwei, De Pont Museum of Contemporary Art, Tilburg, NL
Interlacing, Jeu de Paume, Paris, FR (Travelling Exhibition)
Ai Weiwei, Magasin 3 Stockholm Konsthall, Stockholm, SE
Circle of Animals/Zodiac Heads, Hermann Park, Houston, Texas, US (Travelling Exhibition)
Sunflower Seeds, Mary Boone Gallery, New York City, NY, US

2011
Louisiana Contemporary: Ai Weiwei, Louisiana Museum of Modern Art, Humlebaek, DK
Ai Weiwei: New York Photographs 1983-1993, Martin Gropius Bau Museum, Berlin, DE (Travelling Exhibition)
Ai Weiwei: Absent, Taipei Fine Arts Museum, Taipei, TW
Dropping the Urn, ceramics 5000 BCE – 2010 CE, Victoria & Albert Museum, London, UK
Art | Architecture, Kunsthaus Bregenz, Bregenz, AT
Ai Weiwei: New York Photographs 1983-1993, Asia Society, New York, NY, US (Travelling Exhibition)
Interlacing, Kunsthaus Graz, Graz, AT (Travelling Exhibition)
Interlacing, Fotomuseum Winterthur, Winterthur, CH (Travelling Exhibition)
Circle of Animals, Los Angeles County Museum of Art, Los Angeles, CA, US (Travelling Exhibition)
Circle of Animals, Somerset House, London, UK (Travelling Exhibition)
Circle of Animals, Pulitzer Fountain, New York, NY, US (Travelling Exhibition)
Ai Weiwei, Lisson Gallery, London, UK
Sunflower Seeds, Kunsthalle Duchamp, Cully, CH
Ai Weiwei, Neugerriemschneider, Berlin, DE
Ai Weiwei - Teehaus, Museen Dahlem, DE

2010
Ai Weiwei, Faurschou Gallery, Copenhagen, DK
Cube Light, Misa Shin Gallery, Tokyo, JP
A Few Works from Ai Weiwei, Alexander Ochs Galleries, Berlin, DE
The Unilever Series: Ai Weiwei, Turbine Hall, Tate Modern, London, UK
Hurt Feelings, Galerie Christine Koenig, Vienna, AT
Ai Weiwei, Galerie Urs Meile, Lucerne, CH
Dropping the Urn, Ceramic Works 5000 BCE – 2010 CE, Museum of Contemporary Craft, Portland, US (Travelling Exhibition)
Ai Weiwei, Haines Gallery, San Francisco, US
Barely something, Stiftung DKM, Duisburg, DE
Dropping the Urn, Ceramic Works5000 BCE – 2010 CE, Arcadia University Gallery, Glenside, US (Travelling Exhibition)
Mermaid Exchange, Langelinie, Copenhagen, DK

2009
Ai Weiwei, Friedman Benda, New York, New York, US
With Milk find something everybody can use, Mies van der Rohe Pavilion, Barcelona, ES
World Map, Faurschou Gallery, Beijing, CH
So sorry, Haus der Kunst, Munich, DE
According to What?, Mori Art Museum, Tokyo, JP
Ways Beyond Art, Ivory Press Space, Madrid, ES
Four Movements, Phillips de Pury, London, UK
Ai Weiwei: New York Photographs 1983-1993, Three Shadows Photography Art Centre, Beijing, CH

2008
Ai Weiwei, Albion Gallery, London, UK
Ai Weiwei, Hyundai Gallery, Seoul, KR
Under Construction, Sherman Contemporary Art Foundation, Campbelltown Arts Center, Sydney, AU
Illumination, Mary Boone Gallery, New York, US
Go China! Ai Weiwei, Groninger Museum, Groningen, NL
"Through" and Video Work "Fairytale" , Sherman Contemporary Art Foundation, Sydney, AU

2007
Fragments, Art Unlimited, Art 38 Basel, Basel, CH
Ai Weiwei, Galerie Urs Meile, Lucerne, CH
Ai Weiwei, Galerie Urs Meile, Beijing-Lucerne, Lucerne, CH
Traveling Landscapes, AedesLand, Berlin, DE

2006
Fragments, Galerie Urs Meile, Beijing-Lucerne, Beijing, CH

2004
Ai Weiwei, Kunsthalle Bern, Bern, CH
Ai Weiwei, Caermersklooster - Provinciaal Centrum voor Kunst en Cultuur, Gent, BE
Ai Weiwei, Robert Miller Gallery, New York, US

2003
Ai Weiwei, Galerie Urs Meile, Beijing-Lucerne, Lucerne, CH

1988
Old Shoes - Safe Sex, Art Waves Gallery, New York, US

1982
Ai Weiwei, Asian Foundation, San Francisco, US

SELECTED GROUP EXHIBITIONS

2022
A Century of the Artist's Studio, 1920-2020, Whitechapel Gallery, London, UK
Passages Insolites, Old Quebec's Royal Battery, Quebec City, Canada Old (outdoor installation)

2021
Truc à faire, Galleria Continua, Paris, France
Summer Show, Royal Academy of Arts, London, UK

2020
Inaugural Installations: Kinder Building, The Museum of Fine Arts, Houston, TX, USA
Curators' selection. Summer Exhibition 2020, Royal Academy, London, UK
Facing the Collector. The Sigg Collection of Contemporary Art from China, Castello di Rivoli Museum of Contemporary Art, Torino, Italy
Sky, Museum Kranenburgh, Bergen, The Netherlands
Unflattening, National Museum of Contemporary Art, Seoul, Korea
escape routes, Bangkok Art Bienniale, Bangkok, Thailand

2019
Mobile Immobile, Archives Nationales Pierrefitte-sur-Seine, Pierrefitte-surSeine, France

2018
21st Biennale of Sydney, Sydney, AU
Face to Face, Kerlin Gallery, Dublin, IE
LOOK! LISTEN! Art is in the churches, Hauptkirche St. Katharinen, Hamburg, DE

2050, A Brief History of the Future, National Taiwan Museum of Art, Taichung, TW
Hope is Strong, Millennium Gallery, Sheffield, UK
Zum Anbeißen: Früchte in der Kunst - Aus der Sammlung Rainer Wild, Museum der Brotkultur, Ulm, DE
Why are you creative?, Museum für Kommunikation, Berlin, DE

2017
Animals: Respect / Harmony / Subjugation, Museum für Kunst und Gewerbe Hamburg, Hamburg, DE
States of Emergency, Imperial War Museum, London, UK
Turn it on: China on Film, 1989-2015, (Film Festival, curated by Ai Weiwei and Wang Fen), Guggenheim Documentary Film Festival, New York, US
Art and China after 1989: Theater of the World, Guggenheim Museum, New York, US
Islands, Constellations and Galapagos, Yokohama Triennale, Yokohama, JP
Fragile State, Pinchuk Art Center, Kiev, UA
Hansel and Gretel, Park Avenue Armory, New York, US
Chinese Summer, Astrup Fearnley Museum of Modern Art, Oslo, NO
Luther and the Avant-Garde, Prison of Wittenberg, Wittenberg, DE
Glasstress 2017, Fondazione Berengo, Venice, IT
Marcel Duchamp Fountain, An Homage, Francis M. Naumann Fine Art LCC, New York, US
Kneaded Knowledge, National Gallery Prague, Prague, CZ
Socially Engaged Art, 3331 Arts Chiyoda, Tokyo, JP
Watched! Surveillance, Art and Photography, C/O Berlin, Berlin, DE

2016
East Asian Video Frames: Shades of Urbanization, Pori Art Museum, Pori, FI
CERMIX. Art et Céramique de Rodin á Schutte, Bonnefanten Museum, Maastricht, The Netherlands; Cité de la céramique, Sevres, FR; La Maison Rougue, Paris, FR
Nervous Systems. Quantified Life and the Social Question, Haus der Kulturen der Welt, Berlin, DE
Megacities Asia, Museum of Fine Arts, Boston, MA, US
Black Chamber, Museum of Modern and Contemporary Art, Rijeka, HR
Art from Elsewhere, Bristol Museum & Art Gallery, Bristol, UK; Towner, Eastbourne, UK
Illumination, Louisiana Museum of Modern Art, Humlebaek, Sweden
Towards A Larger World, Moderna Museet, Malmö, SE
Landscapes After Rusking: Redefining The Sublime, Hall Art Foundation, Reading, VT, US
Chinese Whispers: Recent Art from the Sigg & M+ Sigg Collections, Kunstmuseum Bern, DE
Andy Warhol/Ai Weiwei, The Andy Warhol Museum, Pittsburg, US

2015
When now is minimal, Sammlung Goetz, Munich, DE
Follia Continua! Les 25 ans de Galleria Continua, Le CENTQUATRE-PARIS, Paris, FR
Follia Continua! Les 25 ans de Galleria Continua, Centro de Arte Wilfredo Lam, Habana, CU
Wind and Art don't care about border, Metropolitan Art Society & Galleria Continua, Beirut, LB
SELF: Portraits of Artists in Their Absence, National Academy Museum, New York, US
Cannibalism? On Appropriation In Art, National Gallery of Art, Warsaw, Poland 'Rare Earth', Augarten Contemporary, Vienna, AT
Hamber Hipster Handy, Im Bann des Mobiltefons, Museum fur Angewandte Kunst, Frankfurt, DE
The Order of Things – Photography from The Walther Collection, Neu-Ulm Go East – The Gene & Brian Sherman Contemporary Asian Art Collection, Art Gallery of New South Wales, Sydney, AU
28 Chinese, Asian Art Museum, San Francisco, US
Art from Elsewhere, MIMA, Middlesborough, UK
When we share more than ever, MKG, Hamburg, DE
The M+ Sigg Collection: Chinese art from the 1970s to now, The Whitworth Art Gallery, Manchester, UK
Sculpture in the City 2015, London, UK
A brief history of the future, Louvre, Paris, FR
Ceramix – Ceramic art from Gauguin to Schütte, Bonnefantenmuseum, Maastricht, NL
A New Dynasty: Created in China, ARoS Arhus Kunstmuseum, Aarhus, CH

2014
Beyond Stuff, Mizuma Gallery, SG
Beyond and Between, Leeum Samsung Museum of Art, Seoul, KR
State of Emergency, Davidson College, Belk Visual Arts Center, Davidson, US
Taiping Tianguo: A History of Possible Encounters, e-flux, New York, US
Trace: Perfomance and its Documents, Queensland Art Gallery, Brisbane, AU
Genius Loci – Spirit of Place, Biennale Architectura di Venezia, Venice, IT
KUB Sammlungsschaufenster-Neuerwerbungen von Ai Weiwei bis Zobernig, Kunsthaus Bregenz, AT
Grip friheten! Take Liberty!, The Museum of Contemporary Art Oslo, NO
1 + 1 = 1: When Collections Collide, The Montreal Museum of Fine Arts, CA
Beating around the bush #3, Bonnefantenmuseum Maastricht, NL

2013
Of Bridges and Borders, Parque Cultural of Valparaiso, Valparaiso, CL
A Journal of the Plague Year. Fear, ghosts, rebels. SARS, Leslie and the Hong Kong story, Sheung Wan Civic Centre Exhibition Hall, Hong Kong, HK
Fuck Off 2, Groninger Museum, Groningen, NL
Emscherkunst 2013, Emscher river, Essen/Ruhr Valley, DE
Scotiabank Nuit Blanche 2013, Nathan Philips Square, Toronto, CA
Island, Dairy Art Centre, London, UK
Ground Zero, Lokanat Gallery, Yangon, MM
Framed, Duddell's, Hong Kong, HK

2012
Art+Press, Martin Gropius Bau, Berlin, DE
Print/Out, MoMA, New York, US
太平天國/Taiping Tianguo, A History of Possible Encounters: Ai Weiwei, Frog King Kwok, Tehching Hsieh, and Martin Wong in New York, Para/Site art space, New York, US
Art and the City, Zürich, CH
Postmodernism: Style and Subversion 1970 – 1990, The Swiss National Museum, Zürich, CH
Newtopia: The State of Human Rights, Kazerne Dossin Museum and Documentation Centre of the Holocaust and of Human Rights, Mechelen, BE

2011
Six Room, Friedman Benda Gallery, New York, US
Staging Action: Performance in Photography since 1960, MoMA, New York, US
Art Stage Singapore 2011, Marina Bay Sands, SG
The Last Freedom, Ludwig Museum, Koblenz, DE
The Magic of Clay, Gl Holtegaard Modern Art, Gl Holte, DK
The Divine Comedy, Harvard Art Museums, Boston, US
Shanshui, The Museum of Art Lucerne, Lucerne, CH
You All Fell For My Act, MAMA, Rotterdam, NL
Art Parcours in St. Alban-Tal, St. Alban, CH
DaringDesign, Netherlands Architecture Institute, Rotterdam, NL
Pure clay + contemporary clay, RH gallery, New York, US
Re-writing Worlds, Moscow Biennale, Moscow, RU
liberalis. regarding freedom. a dance of understanding, Kunst + Projekte, Sindelfingen, DE
The Art of Deceleration, Kunstmuseum Wolfsburg, Wolfsburg, DE
Measuring the World: Heterotopias and Knowledge Spaces in Art, Kunstmuseum Graz, Graz, AT

2010
Other Than Beauty, Friedman Benda Gallery, New York, US
Contemplating the Void, Guggenheim Museum, New York, US
Radical Conceptual, Museum of Modern Art, Frankfurt am Main, DE
Taking a Stance, 8 Critical Attitudes in Chinese and Dutch Architecture and Design, Dutch Culture Center, Shanghai Expo, Shanghai, CN (Travelling Exhibition)
Until Now: Collecting the New (1960-2010), Target Gallery, Minneapolis Institute of Arts, Minneapolis, US
The State of Things – Contemporary Art from China and Belgium, Brussels/Beijing, National Art Museum of China, Beijing, CN
Taking a Stance, 8 Critical Attitudes in Chinese and Dutch Architecture and Design, Dutch Cultural Center, Shanghai, CN (Travelling Exhibition)
Taking a Stance, 8 Critical Attitudes in Chinese and Dutch Architecture and Design, Today Art Museum, Beijing, CN (Travelling Exhibition)
Acconci Studio + Ai Weiwei: A Collaborative Project, Para/Site Art Space, Hong Kong, HK
Rem(a)inders, Galleria Continua, Beijing, CN
Lost and Found, Neugerriemschneider, Berlin, DE
Marcel Duchamp and the Forestay Waterfall, Salle Davel, Cully, CH
The Problem of Asia, Chalk Horse, Sydney, AU
Presidio Habitats, Presidio, San Francisco, US
Regionale 10, Liezen, AT
Taking a Stance, 8 Critical Attitudes in Chinese and Dutch Architecture and Design, OCAT Art & Design Gallery, Shenzhen, CN
The Flower of May, Gwangju Museum of Art and Kunsthalle Gwangju, Gwangju, KR
Une Idee, une Forme, un Entre – Poesie/Politique du corporel, Migrosmuseum, Zurich, CH
The Big Bang, White Rabbit Gallery, Sydney, AU
Of Cabbages and Kings, Friedman Benda Gallery, New York, US
Passages: Travels in Hyperspace, LABoral Centre of Art and Industrial Creation, Gijon, Asturias, ES

2010 Venice Architecture Biennale, Venice Architecture Biennale, Venice, IT
29th Sao Paulo Biennial, Sao Paolo Biennial, Sao Paulo, BR

2009
Summer Group Show, Friedman Benda Gallery, New York, US
Mahjong: Contemporary Chinese Art from the Sigg Collection, The Peabody Essex Museum, Salem, US (Travelling Exhibition)
Action – Camera: Beijing Performance Photography, Morris and Helen Belkin Art Gallery, Vancouver, CA
The Making of Art, Kunsthalle Schirn, Frankfurt am Main, DE
United Technologies, Lismore Castle, Lismore, IE
Map Games: Dynamic of change, Center for Contemporary Arts (CAOS), Terni, IT (Travelling Exhibition)
The Big World: Recent Art from China, Chicago Cultural Center, Chicago, US
I want to talk to you, T.art Center, Beijing, CN
Fairytale, Herzliya Museum of Contemporary Art, Herzliya, IL
Void of Memory, Kimusa of Platform 2009, Seoul, KR
Pete and Repeat – the works from the Zabludowicz Collection, 176, London, UK
Attitude, Shit-art Center, Zhengzhou, CN
Garbage, AfterGallery, projectroom, Moscow, RU
Fascination with the Foreign: China – Japan – Europe, The Hetjens Museum, Dusseldorf, DE
Beg, Borrow and Steal, Rubell Family Collection, Miami, US

2008
The Real Thing. Contemporary Art from China, Institut Valencia d'Art Modern (IVAM), Valencia, ES (Travelling Exhibition)
Red Aside: Chinese Contemporary Art of the Sigg Collection, Fundacio Joan Miro, Barcelona, ES
Body Media, Tang Contemporary Art, Beijing, CN (Travelling Exhibition)
New Vista – The Phenomenon of Post-Tradition in Contemporary Art, White Space Gallery, Beijing, CN
Community of Tastes, Iberia Center for Contemporary Art, Beijing, CN
Delirious Beijing, PKM Gallery, Beijing, CN
Body Media, Duolun Museum of Modern Art, Shanghai, CN (Travelling Exhibition)
Interval of Silence, RedStar Gallery, Beijing, CN
China Gold – Chinese Contemporary Art, Musée Maillol, Paris, FR
Map games: Dynamic of change, Today Art Museum, Beijing, CN (Travelling Exhibition)
China. The City exp(l)osed, Institut Francais d'Architecture & du Patrimoine, Paris, FR
Mahjong: Contemporary Chinese Art from the Sigg Collection, The University of California, Berkeley Art Museum & Pacific Film Archive, Berkeley, US (Travelling Exhibition)
Selections from the Hara Museum's Permanent Collection, Hara Museum of Contemporary Art, Tokyo, JP
Half-Life of a Dream – Contemporary Chinese Art from the Logan Collection, Museum of Modern Art, San Francisco, US
Hypallage –The Post-Modern Mode of Contemporary Chinese Art, OCT Art & Design Gallery, Shenzhen, CN
Second Lives: Remixing the Ordinary, Museum of Arts and Design, New York, US
Branded and on Display. Salt Lake City Art Center. Salt Lake City, US (Travelling Exhibition)
Branded and on Display. Scottsdale Museum of Contemporary Art, Scottsdale, US (Travelling Exhibition)
Branded and on Display. Tufts University Art Gallery, Medford, US (Travelling Exhibition)
China Power Station: Part III. Musee d'Art Moderne Grand-Duc Jean, Luxembourg, LU
Reconstruction # 3. The Artists Playground, Sudeley Castle, Gloucestershire, UK
Super Fengshui: UCCA Site Commissions, Ullens Center for Contemporary Art, Beijing, CN
Liverpool Biennial International 08: Made Up, Tate Liverpool, Liverpool, UK
Out there: Architecture Beyond Building, Biennale Arcitecture, 11th International Architecture Exhibition, Venice, IT
China: Construction / Deconstruction - Chinese Contemporary Art, Museu de Arte de São Paolo, São Paolo, BR
Earthquake, Art Channel, Beijing, CN

2007
What about sculpture?, Chambers Fine Art, New York, US
A Continuous Dialogue, Galleria Continua, San Gimignano, IT
Branded and on Display, Ulrich Museum of Art, Kansas State University, Wichita, US (Travelling Exhibition)
Branded and on Display, Kannert Art Museum, University of Illinois, Champaign, US (Travelling Exhibition)
Project We are the future, 2nd Moskow Biennial of Contemporary Art, Art Centre Winzavod, Moscow, RU
The Real Thing: Contemporary Art from China, Tate Liverpool, Liverpool, UK (Travelling Exhibition)
Forged Realities, UniversalStudios, Beijing, CN
Money, Beijing Today Gallery, Beijing, CN
The Year of the Golden Pig – Contemporary Chinese Art from the Sigg Collection, Lewis Glucksman Gallery, Cork University College, Cork, IE
China Welcomes you... Desires, Struggles, New Identities, Kunsthaus Graz, Graz, AT
Art from China – Collection Uli Sigg, Centro Cultural Banco do Brasil, Rio de Janeiro, BR
Thermocline of Art. New Asian Waves, ZKM - Zentrum für Kunst und Medientechnologie, Karlsruhe, DE
Metamorphosis: The Generation of Transformation in Chinese Contemporary Art, Tampere Art Museum, Tampere, FI
Contemporary Art Exhibitions of Kogo Art Space, Kogo Art Space, Hangzhou, CN
Documenta 12, Kassel, DE
Mahjong - Chinesische Gegenwartskunst aus der Sammlung Sigg, Museum der Moderne, Salzburg, AT (Travelling Exhibition)
Chinese Video: Chord Changes in the Megalopolis, Morono Kiang Gallery, Los Angeles, US
Energies – Synergy, Foundation De 11 Lijnen, Oudenburg, BE
Something New Pussycat, Klara Wallner Galerie, Berlin, DE
Get It Louder, SOHO Shangdu, Beijing, CN
China Now, Cobra Museum, Amsterdam, NL
Inspired by China – Contemporary Furnituremakers Explore Chinese Traditions, Museum of Fort Lauderdale, Fort Lauderdale, US
Fortunate Objects: Selections from the Ella Fontanals Cisneros Collection, CIFO – Cisneros Fontanals Art Foundation, Miami, US
EI – Entity Identity – Beijing Series. Western Concepts – Chinese Drafts, Stedelijk Museum s' Hertogenbosch, MB 's-Hertogenbosch, NL
Origin Point: Star Star Group. Retrospective Exhibition, Today Art Museum, Beijing, CN
A Vista of Perspectives, Sixth Shenzhen Contemporary Sculpture Exhibition, OCT Contemporary Art Terminal, Shenzhen, CN

2006
Regeneration. Contemporary Chinese Art from China and the US, Williams College Museum of Art, Williamstown, US
Between Past and Future: New Photography and Video from China, Nasher Museum of Art at Duke University, Durham; Santa Barbara Museum of Art, Santa Barbara, US
China zwischen Vergangenheit und Zukunft / Between Past and Future – New Photography and Video from China, Haus der Kulturen der Welt, Berlin, DE
2006 Beaufort Outside, Museum of Modern Art, Oostende, BE
Antique Modernity – Breaking Traditions, Ethan Cohen Fine Arts, New York, US
Black and Blue, Robert Miller Gallery, New York, US
China Contemporary. Architecture, Art and Visual Culture, Netherlands Architecture Institute, Rotterdam, NL
Inspired by China – Contemporary Furnituremakers Explore Chinese Traditions, Peabody Essex Museum, Salem, US
A Continuous Dialogue, Galleria Continua, Beijing, CN
Cityscapes 'Beijing Welcomes You'. Ein Stadtmodell von Lu Hao sowie Fotografien von Ai Weiwei, Kunsthaus Hamburg, Hamburg, DE
Misleading Trails, Boyden Gallery, St. Mary's College of Maryland, St. Mary's City, US (Travelling Exhibition)
Misleading Trails, Schick Art Gallery, Skidmore College, Saratoga Springs, US (Travelling Exhibition)
Misleading Trails, Samek Art Gallery, Bucknell University, Lewisburg, US (Travelling Exhibition)
Busan Biennial 2006, Busan Museum of Modern Art, Busan, KR
Fill in the Blanks, China Art Archives & Warehouse, Beijing, CN
Herzog & de Meuron. No 250. Eine Ausstellung, Haus der Kunst, Munich, DE
China Power Station I, Serpentine Gallery, London, UK
Altered, Stitched and Gathered, P.S. 1 Contemporary Art Center, Long Island City, New York, US
Territorial. Ai Weiwei und Serge Spitzer, Museum für Moderne Kunst, Frankfurt am Main, DE
Zones of Contact, 15th Biennial of Sydney, Sydney, AU
The 5th Asia-Pacific Triennial of Contemporary Art, Queensland Art Gallery, Queensland, AU
MoCA Envisage / Entry Gate: Chinese Aesthetics of Heterogeneity, Museum of Contemporary Art Shanghai, Shanghai, CN
Mahjong – Chinesische Gegenwartskunst aus der Sammlung Sigg, Hamburger Kunsthalle, Hamburg, DE (Travelling Exhibition)
China now. Faszination einer Weltveränderung, Sammlung Essl, Kunst der Gegenwart, Klosterneuburg / Vienna, AT
Detours. Tactical Approaches to Urbanization in China, Eric Arthur Gallery, Faculty of Architecture, Landscape and Design, University of Toronto, Toronto, CA
This Is Not For You – Sculptural Discourses, Thyssen-Bornemisza Art Contemporary, Vienna, AT
Art in Motion – Chinese Contemporary Art meets BMW Art Cars, Museum of Contemporary Art Shanghai, Shanghai, CN

2005
No 250. An Exhibition. Beauty and Waste in the Architecture of Herzog & de Meuron, Netherlands Architecture Institute, Rotterdam, NL
Herzog & de Meuron. An Exhibition, Tate Modern, London, UK
Cina. Prospettive d'Arte Contemporanea / China: As Seen by Contemporary Chinese Artists, Provincia di Milano, Spazio Oberdan, Milan, IT
1st Monpellier Biennial of Chinese Contemporary Art, Montpellier, FR
Mahjong - Chinesische Gegenwartskunst aus der Sammlung Sigg, Kunstmuseum Bern, Berne, CH (Travelling Exhibition)
A Strange Heaven – Contemporary Chinese Photography, Tennis Palace Art Museum, Helsinki, FI
Convergence at E116'/N40, Platform China Contemporary Art Institute, Beijing, CN
Xianfeng! Beeldhouwkunst von de Chinese avant-garde / Chinese Avant-Garde Sculpture, Museum Beelden aan Zee, Scheveningen, NL
Between Past and Future: New Photography and Video from China, Seattle Art Museum, Seattle, US (Travelling Exhibition)
Between Past and Future: New Photography and Video from China, Victoria and Albert Museum, London, UK (Travelling Exhibition)
Regeneration. Contemporary Chinese Art from China and the US, Ben Maltz Gallery, Otis Otis College of Art & Design, Los Angeles, US (Travelling Exhibition)
Regeneration. Contemporary Chinese Art from China and the US, University Art Gallery, University of California San Diego, La Jolla, US (Travelling Exhibition)
Regeneration. Contemporary Chinese Art from China and the US, Arizona State University Art Museum, Tempe, US (Travelling Exhibition)
Misleading Trails, Altgeld Gallery, Northern Illinois University, DeKalb, US (Travelling Exhibition)
Misleading Trails, University of North Texas Art Gallery, Denton, US (Travelling Exhibition)
Misleading Trails, Charlotte and Philip Hanes Art Gallery, Wake Forest University, Winston-Salem, US (Travelling Exhibition)
Misleading Trails, Fine Arts Gallery, Vanderbilt University, Nashville, US (Travelling Exhibition)
The 2nd Guangzhou Triennial, Guangdong Museum of Art, Guangzhou, CN

2004
Herzog & de Meuron. No 250. Eine Ausstellung, Schaulager, Basel, CH
Modern Style in East Asia, Beijing Tokyo Art Projects, Beijing, CN
Between Past and Future: New Photography and Video from China, International Center of Photography, New York, US (Travelling Exhibition)
Between Past and Future: New Photography and Video from China, Museum of Contemporary Art Printemps Chicago and The David and Alfred Smart Museum of Art, Chicago, US (Travelling Exhibition)
Chinese Object: Dreams & Obsessions, Salvatore Ferragamo Gallery, New York, US
On the Edge – Contemporary Chinese Photography & Video, Ethan Cohen Fine Arts, New York, US
Misleading Trails, China Art Archives & Warehouse, Beijing, CN
The 9th International Architecture Exhibition, The Venice Biennial, Venice, IT
Piss Off, Museum of New Art, Pontiac, US
Regeneration. Contemporary Chinese Art from China and the US, Jean Paul Slusser Gallery, University of Michigan, Ann Arbor, US (Travelling Exhibition)
Regeneration. Contemporary Chinese Art from China and the US, Samek Art Gallery, Bucknell University, Lewisburg, US (Travelling Exhibition)
Regeneration. Contemporary Chinese Art from China and the US, David Winton Bell Gallery, List Art Center Brown University, Providence, US
Le Printemps de Chine, CRAC ALSAC, Altkirch, FR
Persona3, China Art Archives & Warehouse, Beijing, CN
Silknet – Emerging Chinese Artists, Galerie Urs Meile Beijing-Lucerne, Lucerne, CH

2003
Junction. Chinese Contemporary Architecture of Art, Lianyang Architecture Art Museum, Shanghai, CN
A Strange Heaven. Contemporary Chinese Photography, Galerie Rudolfinum, Prague, CZ
New Zone - Chinese Art, Zacheta National Gallery of Art, Warsaw, PL

2002
1st Guangzhou Triennale 2002, Guangdong Museum of Art, Guangzhou, CN
Art from a Changing World, Ludwig Forum for International Art, Henie Onstad Kunstsenter, Hoevikodden, NO
China - Tradition und Moderne, Museum Ludwig Galerie Oberhausen, Oberhausen, DE
Cement – Marginal Space in Contemporary Art, Chambers Fine Art, New York, US

2001
Take Part I, Galerie Urs Meile, Beijing-Lucerne, Lucerne, CH
Tu Mu. Young Chinese Architecture, Aedes Galerie, Berlin, DE
Take Part II, Galerie Urs Meile, Beijing-Lucerne, Lucerne, CH

2000
Our Chinese Friends, ACC Galerie and Galerie der Bauhaus-Universität (in collaboration with Galerie Urs Meile, Beijing-Lucerne), Weimar, DE
Portraits, Figures, Couples and Groups, BizArt, Shanghai, CN
Fuck off, EastLink Gallery, Shanghai, CN

1999
Concepts, Colors and Passions, China Art Archives & Warehouse, Beijing, CN
Modern China Art Foundation Collection, Caermersklooster - Provinciaal Centrum voor Kunst en Cultuur, Gent, BE
dAPERTutto, La Biennale di Venezia, 48. Esposizione Internationale d'Arte, Venice, IT
Innovations Part I, China Art Archives & Warehouse, Beijing, CN

1998
Double Kitsch: Painters from China, Max Protetch, New York, US

1997
A Point of Contact. Korean, Chinese, Japanese Contemporary Art, Daegu Art & Culture Hall, Daegu, KR

1996
Begegnung mit China, Ludwig Forum für Internationale Kunst, Aachen, DE

1995
Change-Chinese Contemporary Art Exhibition, Goteborg Museum, Goteborg, SE
Configura 2 - Dialog der Kulturen, Angermuseum, Galerie am Fischmarkt, Erfurt, DE

1993
Chinese Contemporary Art – The Stars 15 Years, Tokyo Gallery, Tokyo, JP

1989
The Stars: Ten Years, Paris, FR (Travelling Exhibition)
The Stars: Ten Years, Hanart Gallery, Taipei, TW (Travelling Exhibition)
The Stars: Ten Years, Hanart Gallery, Hong Kong, HK (Travelling Exhibition)

1987
Avant-Garde Chinese Art, Albany University Art Museum, New York, US (Travelling Exhibition)
The Star at Harvard: Chinese Dissident Art, Fairbank Center for East Asian Research, Harvard University, Cambridge, US

1986
China's New Expression, Municipal Gallery, New York, US
Avant-Garde Chinese Art, Vassar College Gallery, Poughkeepsie, New York, US
Seven Chinese Artists, Vorpal Gallery, San Francisco, CA, US

1980
The second Star Exhibition, National Art Museum of China, Beijing, CN

1979
The first Star Exhibition, outside the National Art Museum of China, Beijing, CN

AWARDS

2015
Ambassador of Conscience Award by Amnesty International

2014
ArtReview Power 100, rank 15

2013
ArtReview Power 100, rank 9

2012
The International Center of Photography Cornell Capa Award
Honorary fellowship from the Royal Institute of British Architects, London, UK
Elected as Foreign Member of Royal Swedish Academy of Fine Arts in Stockholm, Sweden
Pratt Institute's Fine Arts Honorary Degree
Václav Havel Prize for Creative Dissent of the Human Rights Foundation

2011
Skowhegan Medal for Multidisciplinary Art, New York, NY, USA
Honorary Academician at the Royal Academy of Arts, London, UK
The Wallpaper* 150
The 2011 TIME 100
Membership at the Academy of Arts, Berlin, Germany
The Art Review Power 100, rank 1
The Bianca Jagger Human Rights Foundation Award for Courage
Foreign Policy Top Global Thinkers of 2011, rank 18
Wall Street Journal Innovators Award (Art)
TIME Magazine Person of the Year 2011, Runner-up

2010
Wallpaper Design Award Best New Private House for Tsai Recidence
The Art Review Power 100, rank 13
The Prism of Reason, Kassel Citizen Award, Kassel, Germany
Honorary Doctorate Degree, Faculty of Politics and Social Science, University of Gent, Belgium

2009
International Architecture Awards for Tsai Recidence, Anthenaeum Museum of Architecture and Design, Chicago, USA
The Art Review Power 100, rank 43
GQ Men of the Year 2009, Moral Courage (Germany)

2008
Chinese Contemporary Art Awars, Lifetime Achievement

2005
Ambassador of Conscience Award by Amnesty International

2004
Asher B. Durand Award by Brooklyn Museum
ArtReview Power 100, rank 15

SELECTED ACTIVITIES

2014
Name omitted from UCCA Beijing publication for their show celebrating work of late curator Hans van Dijk
Name removed from the Shanghai Power Station of Art show, 15 Years Chinese Contemporary Art Award, due to pressure from local government cultural officials. The show chronicled the history of Uli Sigg's art award, created in 1998, to help foster China's contemporary art scene.

2013
Curator of the exhibition Fuck Off 2, Groninger Museum
Released first music album The Divine Comedy in June
Participated in the Venice Biennale

2012
Subject to 2012 documentary film Ai Weiwei: Never Sorry directed by American filmmaker Alison Klayman which received the Special Jury Prize for Spirit of Defiance at the 2012 Sundance Film Festival
WeiWeiCam, a self-surveillance project involving live 24-hour online feeds from his house and studio, was shut down by Chinese authorities 46 hours after the site went live
Subject of the 2012 documentary film Ai Weiwei: Never Sorry, directed by American filmmaker Alison Klayman, which received the Special Jury Prize for Spirit of Defiance at the 2012 Sundance Film Festival
The self-surveillance project, WeiWeiCam, a live 24-hour online feed from his house and studio, was shut down 46 hours after the site went live by Chinese authorities
Raised 9 million RMB over social media as bail for fabricated tax accusation from the Chinese government

2011
Prohibited from leaving Beijing without permission for one year
Detained at the Beijing Capital International Airport, imprisoned without reason for 81 days
Studio was searched and the hard drive from the main computer taken away
Co-curator of the exhibition Shanshui, The Museum of Art Lucerne, Lucerne, Switzerland
TED 2011 conference speaker, Long Beach, California
Member of Academy of Arts, Berlin, Germany
Guest professorship at Oslo School of Architecture, Oslo, Norway/ Beijing, China
Jury member for UN Human Rights logo
Co-director of the 2011 Gwangju Design Biennale, Gwangju, Korea
Shanghai studio was demolished in a surprise move by the local government on January 11th

2010
Placed under house arrest for two days by the Chinese police in order to prevent the planned party marking the forthcoming demolition of his newly built Shanghai studio
Jury member for Future Generation Art Prize, Kiev, Ukraine
Selection of blog entries was published in Chinese, publications in English, German, Italian followed Design for Comme de Garcons Aoyama Store, Tokyo, Japan
Digital Activism in China: A discussion with Jack Dorsey (co-founder of Twitter) and Richard MacManus, The Paley Media Center, New York, U.S.
International Culture festival Litcologne, talk with Nobel Prize winner Herta Müller, in Cologne, Germany.

2009
Stage design for Theater Bremen
Suffered from a cerebral hemorrhage, which according to doctors was linked to the police attack
Beaten by the police for trying to testify for Tan Zuoren, a fellow investigator of negligent construction and student casualties during the Sichuan earthquake
Blog shut down by Chinese authorities in May after names of victims and numerous articles documenting the Sichuan Earthquake investigation were published
2,700 posts, thousand of photographs and millions of comments were deleted by authorities
Co-curator of the exhibition The State of Things. Brussels / Beijing, exhibited at Bozar Palais des Beaux-Arts, Brussels, Belgium and the National Art Museum, Beijing,China
Conducted an investigation aiming to compile a list of students killed in the Sichaun earthquake by 12 May 2009, the earthquake's first anniversary. As of 14 April 2009, the list had grown to 5,385 names

2008
"Citizens' Investigation" project, researching information about students who died in the Sichuan earthquake.
Investigated government corruption and cover-ups, in particular the Sichuan schools corruption scandal following the collapse of so-called "tofu-skin schools" in the Sichuan Earthquake on May 12th, 2008
Curator of the architecture project Ordos 100

2007
Participation in Documenta 12, Kassel, Germany. For his project "Fairytale" he invited 1001 Chinese citizens to Kassel
DLD (Digital-Life-Design) Conference speaker

2006
Speaker at The World Economic Forum Annual Meeting 2006: Innovation and Design Strategy

2005
Invited by the biggest internet platform in China (Sina.com) to start blogging
Co-curator of the exhibition Mahjong: Contemporary Chinese Art from the Sigg Collection, exhibited in Switzerland, Germany, Austria and the USA.

2003
Founded the architecture studio FAKE Design, Beijing
Commissioned to design the Beijing's 2008 Olympic Stadium together with Herzog & de Meuron, finished construction in 2008.

2002
Curator of the project Jinhua Architectural Art Park, Jinhua, China

2000
Co-curator of the exhibition Fuck Off, in Shanghai, together with Feng Boyi

1999
Moved to Caochangdi in the northeast of Beijing and build the studio house, his first architectural project.

1997
Co-founder and Artistic Director of China Art Archives & Warehouse (CAAW), Beijing

1994
Published Black Cover Book (1994), White Cover Book (1995) and Grey Cover Book (1997)

1993
Returned to Beijing

1982
Parsons School of Design, New York
Lived in USA, mainly New York

1978
Enrolled at the Beijing Film Academy
Member of the avant-garde art group the Stars

1957
Born in Beijing, China

ARCHITECTURAL WORKS

2012
Serpentine Gallery Pavilion, designed in collaboration with Herzog & de Meuron, London, UK (constructed)
Urban Folly, Gwangju, Korea (under construction)

2010
Sanctuary, Ruta del Peregrino, Mexico (constructed)
Contemplating the Void" Guggenheim Competition, New York, USA (unrealized)

2009
The Guest House (Tsai Residence), in collaboration with HHF, New York, USA (constructed)
Olympic Tower Competition, London, UK (unrealized)
Kunstmuseum Extension Competition, in collaboration with HHF, Basel, Switzerland (unrealized)

2008
The Dog House, Tokyo, Japan (unrealized)
53 Caochangdi, Caochangdi, Beijing, China (constructed)
Red Grey Village (211 Caochangdi), in collaboration with SKA Architects, Caochangdi, Beijing, China (partially constructed)
Ten Cubes, in collaboration with SKA Architects, Caochangdi, Beijing, China (unrealized)
Li Jiang Studio, Lijiang, Yunnan, China (constructed)
Kerry Center Interior (Hanhai Auction House), Beijing, China (constructed)
Jiading Malu (Shanghai Studio), Shanghai, China (constructed, destroyed)
Ding Yi Studio, Shanghai, China (constructed, destroyed)
Curator, urban planning, landscape design of Ordos 100, Ordos, Inner Mongolia, China (under construction)
Alexander Ochs Gallery Interior, Berlin, Germany (unrealized)

2007
Lage Restaurant, Shanghai, China (constructed)
The Great Pyramid, Dessau, Germany (unrealized)
Seventeen Studios, Caochangdi, Beijing, China (constructed)
Fairytale 1,001 Dormitory, Kassel, Germany (constructed, temporary)
Undercover Villa, Ordos, Inner Mongolia, China (constructed)
Naga Interior Design, in collaboration with EXH, Beijing, China (constructed)
Red No. 1 Art Galleries, Caochangdi, Beijing, China (constructed)
Liu Xiaoning Film Studio, Beijing, China (constructed)

2006
Jinhua Five-Hundred Islands in Conjunction Master Plan, Jinhua, Zhejiang, China (unrealized)
Art Farm, in collaboration with HHF, New York, USA (constructed)
China Blue Gallery, Beijing, China (constructed)
Gallery unter den Linden Interior, Berlin, Germany (unrealized)
Left Right Studio (Rennovation), Beijing, China (constructed)
Curator Left Right Art District, Beijing, China (constructed)
Music Nation Studio, Beijing, China (unrealized)
Jiangnanhui, Hangzhou, Zhejiang, China (constructed)
Three Shadows Photography Art Centre, Caochangdi, Beijing, China (constructed)
Kunming Art Valley, Kunming, Yunnan, China (unrealized)
National Art Museum of China Extension (Competition #2), in collaboration with CADG, Beijing, China (unrealized)
Courtyard House (Ma Jia), Beijing, China (constructed)
Artist Studio (Concept Design), Hangzhou, Zhejiang, China (unrealized)

2005
Cola House, Hangzhou, Zhejiang, China (constructed)
Tsai Residence, in collaboration with HHF, New York, USA (constructed)
National Art Museum of China Extension (Competition #1), in collaboration with CADG, Beijing, China (unrealized)
Shulang Factory, Yantai, Shandong, China (constructed)
Courtyard 104 (Galerie Urs Meile), Caochangdi, Beijing, China (constructed)
Haikou Villa, Hainan, China (unrealized)
Memorial for Mountain Climbers, Huangshan, Anhui, China (unrealized)
Guiyan Residential Planning, Kunming, Yunnan, China (unrealized)
Club House of Water Villa, Lijiang, Yunnan, China (unrealized)
Tree House, Lijiang, Yunnan, China (constructed)
Bian Bian Shopping Street, Jiuzhaigou, Sichuan, China (unrealized)

2004
Ying Cai Tower, Beijing, China (unrealized)
Qingdao Creative Media Institute of Beijing Film Academy, Qingdao, Shandong, China (unrealized)
Courtyard 105, Beijing, China (constructed)
Go Where? Restaurant, Beijing, China (constructed)
Cuo House, Beijing, China (unrealized)
Neolithic Pottery Museum, Jinhua, Zhejiang, China (constructed)
Jinhua Architectural Art Park, Jinhua, Zhejiang, China (constructed) National Museum of China (competition), in collaboration with Herzog & de Meuron, Beijing, China (unrealized)
Nine Boxes, Beijing, China (constructed)
Artist Residence (Hai Bo), Songzhuang, Beijing, China (constructed)
Showroom for Courtyard on the Canal, Beijing, China (constructed)
Six Rooms, Nanjing, Jiangsu, China (constructed)
Landscape Design of National Stadium, Beijing, China (unrealized)
China Merchant's Office Tower, Beijing, China (constructed)
Guang Han Tang Architectural Design, Beijing, China (unrealized)
Ya Bar (space design), Beijing, China (constructed)
Shanghai Pudong Crowne Plaza Hotel (Renovation), Shanghai, China (constructed)

2003
Songshan Lake Culture and Exhibition Center, Dongguang, Guangzhou, China (unrealized)
Beijing Rui Cheng Central Plaza, Beijing, China (unrealized)
Commercial and Cultural Center of Jingdong New District, in collaboration with Herzog & de Meuron, Jinhua, Zhejiang, China (unrealized)
Landscape Design of Ai Qing Middle School, Jinhua, Zhejiang, China (constructed)
Beijing Airport Restaurant, Beijing, China (unrealized)

2002
Shi Guangnan Music Plaza, Jinhua, China (unrealized)
"European Classic" Studio Sample Room, Beijing, China (constructed)
Qingdao Kylin Hot Spring Villa, Qingdao, Shandong, China (constructed)
Anter Automotive Factory, Huaiyin, Jiangsu, China (constructed)
Landscape Design of Yiwu River Bank, Jinhua, Zhejiang, China (constructed)
Landscape Design of Ai Qing Cultural Park, Jinhua, Zhejiang, China (constructed)
Ai Qing Memorial, Jinhua, Zhejiang, China (constructed)
Shanghai University of Visual Art, Shanghai, China (unrealized)
National Stadium, in collaboration with Herzog & de Meuron, Beijing, China (constructed)

2001
Non-Talking Porch, Beijing, China (constructed)
Landscape Design Commune by the Great Wall, Beijing, China (constructed)
Boao Villa, Haikou, Hainan, China (unrealized)
Bar Jia 55, Beijing, China (constructed, demolished)

2000
In Between: Installation, SOHO, Beijing, China (constructed)
Landscape Design of SOHO, Beijing, China (constructed)
China Art Archives and Warehouse, Caochangdi, Beijing, China (constructed)

1999­
Ai Weiwei Studio, Caochangdi, Beijing, China (constructed)
Work Selection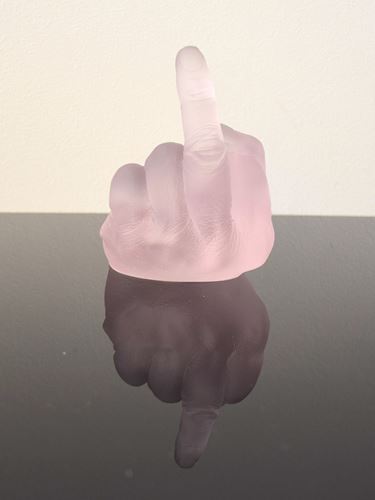 Study of perspective in glass