Croce Taravella (Sicily, IT 1964 -)
---
About
Croce Taravella (1964) is the most
important Sicilian artist of the last
half century.
Between 1982 and 1985 he came
into contact with Joseph Beuys,
Andy Warhol, Robert
Rauschenberg, Maurizio Cattelan.
He began to develop a unique
experimental style using concrete,
oil paints and resins, which
anticipates his major Land Art
installations with concrete, iron,
wood and rag-impregnated scrap,
made in the mountains of the
Sicilian hinterland.

Croce has exhibited at the 51st Venice
Biennale and at the 10th and 11th Venice
Architecture Biennale.
In 2014 the Sant'Elia Foundation in
Palermo organized his first retrospective.
His works are in the collections of the
Guttuso Museum in Bagheria and of the
Pinacoteca in Marsala.
Work Selection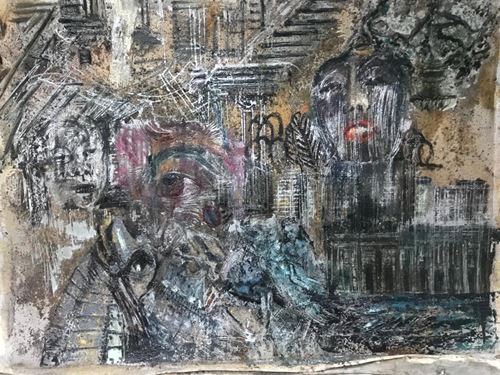 Untitled (City), 2021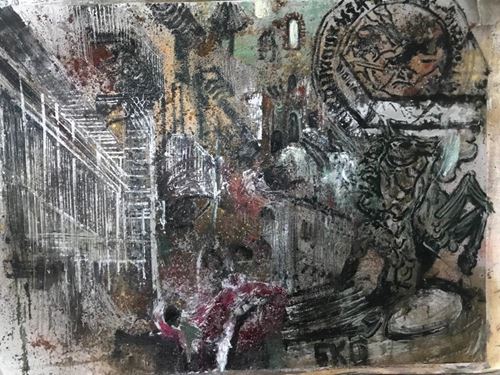 'Untitled (City)', 2021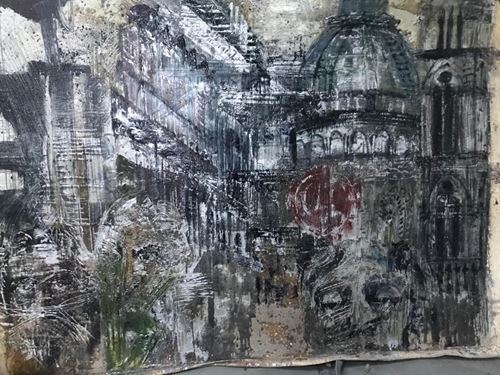 'Untitled (City)', 2021