Alexandre Frangioni (São Paulo 1967 -)
---
About
Alexandre Frangioni was born in São Paulo, Brazil, in 1967, a self-taught contemporary artist.

Frangioni addresses the relationship between memory, time, money, and the importance of the human being while analyzing the social, political, and economic values existing in contemporary societies.

The Exodus series depicts artworks exploring the monetary values through their meanings of accumulation and transformation, revealing the impacts caused by society over time.

The use of 3D printed symbols, such as piggy banks and charging bulls, proposes new ways of perception regarding financial stability and the possible risks caused by the capitalist culture. All compositions include 3D printed symbols, permitting the viewer to observe a three-dimensional aesthetic new form of art while carrying real currency to provide direct meaning and character of their own.

The artist continuously explores the interrelation between historical and present economic values from different countries, including Brazil, his land of origin.

The challenge of translating his ideas into pieces of art led the artist to extensive research of new materials, the case of the Exodus, Safe, QR Code, Emergency, and Made in China series.

The importance of his artworks goes beyond a simple proposal of three-dimensional objects.

His conceptual explorations lead the art enthusiasts and collectors to a vivid past or present society through attractive pieces with a unique artistic language, admirable in a self-taught artist.
Exhibition
Solo Museum exhibitions in Brazil; 2015 Art Museum of Blumenau / 2016 Art Museum of Campo Grande, Jataí Contemporary Art Museum / 2018 Home of Olhar Luiz Sacilotto / 2021 Home of Alfredo Andersen, a total of 10 Museum exhibitions including collectives.

Among Art Fairs; 2021 SP Arte 365, Viewing Room, online SP Arte, Viewing Room, online / 2020 Art Wynwood Fair, Miami, USA. / 2019 Context Art Fair, Miami USA, Art NY 2019, New York USA / 2018 Scope Art Fair, Miami USA.,PARTE Art Fair – Hebraica Edition, São Paulo SP, Scope Art Fair, New York USA / 2017 Pinta, Miami USA, Scope Art Fair, Miami USA, PARTE – Hebraica Edition, São Paulo SP, BA Photo, Buenos Aires, Argentina, P.AR.C'17, Lima, Peru / 2016 Pinta Art Fair, Miami EUA / 2008 47o Chapel Art Show, São Paulo SP ..
Work Selection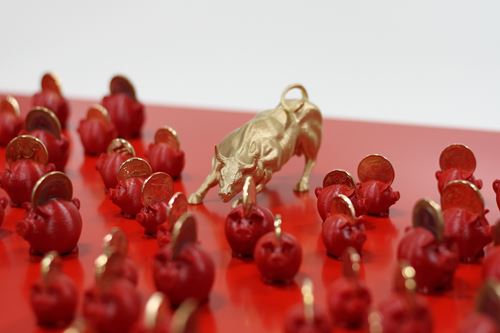 Exodus II - Not everything that shines is gold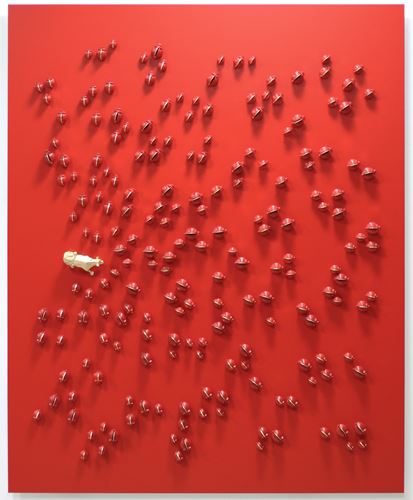 Exodus II - Not everything that shines is gold