Laura Sanders
---
About
Laura Sanders is a figurative painter whose work explores women in landscape with an interest in the emotional, painterly and political aspects of the mise en scène. Her paintings of people in the woods or in the ocean capture the realistic sense of the figure and the environment, while maintaining a high level of painterly qualities. Sanders received her Bachelor of Fine Arts from the Columbus College of Art and Design in Ohio in 1988. She has exhibited her works at galleries and museums across the US. She has received several grants and awards including the Ohio Arts Council Individual Excellence Award and most recently artist residency at the Headlands for the Arts, Sausalito, California.
Work Selection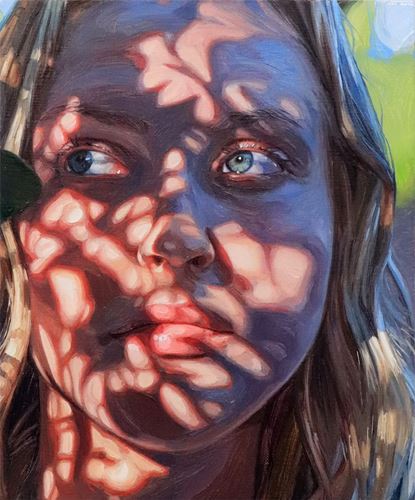 The Grotesque, Cherry Tree Leaves, 2021 Oil on linen 9¼ x 7¾ in.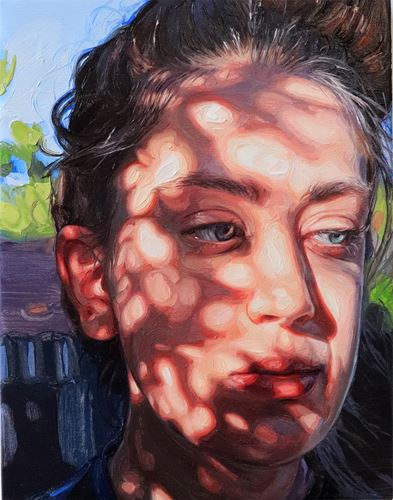 The Grotesque, Summer Sunset, 2021 Oil on canvas 10¼ x 8 in.