Heather Jones
---
About
Heather Jones is an artist who uses abstraction and color to comment on the historical and socio-political relationship between women and textiles, and explores the relationship between gender, place, time, and culture in her work. Her practice continues the story of geometric abstraction inherent to women's patchwork found in the Southern and Appalachian regions of the US, and her work is steeped in the history of quilt making and a vast group of unknown female makers. The subject of her work is unequivocally feminist: she chooses to work with fabric rather than paint, in reference and reverence to the fact that the fiber arts were often the only type of art that a woman was encouraged to practice for many years throughout history. Conceptually, Jones' work carries on the tradition of woman as maker, pushes the boundary between fine art and craft, and questions the definition of painting. She documents the story of our current world, particularly the female narratives that are often neglected from history. By working with geometric compositions, Jones creates a universal visual language to tell these stories, using textiles as a reference to issues of domesticity.
Work Selection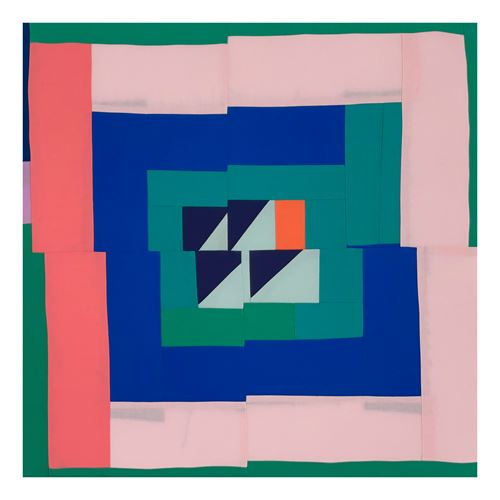 This Is As Far As I Could Reach, 2021 18 x 18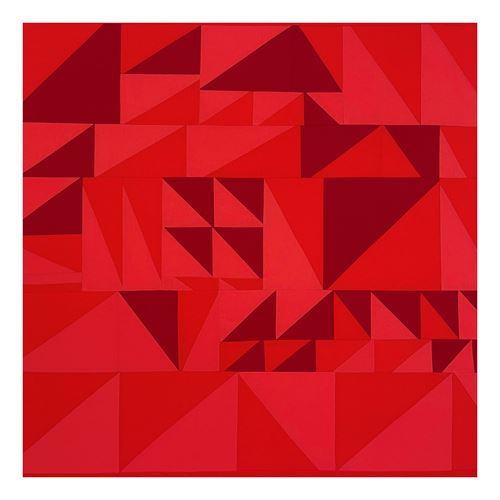 I Know It's Time To Go, 2021 Sewn Cotton 36¼ x 36 x 2½ in.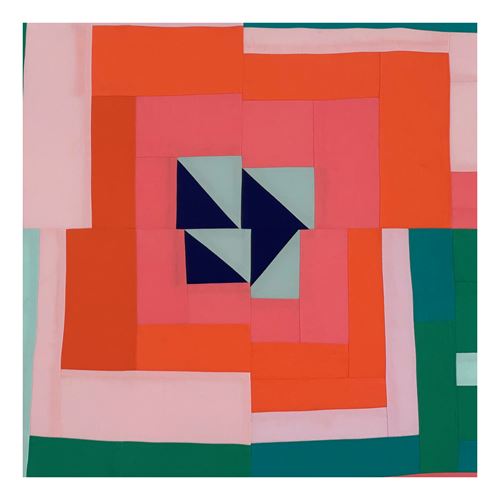 It's Yours to Take, 2021 Sewn Cotton 18 x 18 x 1 in.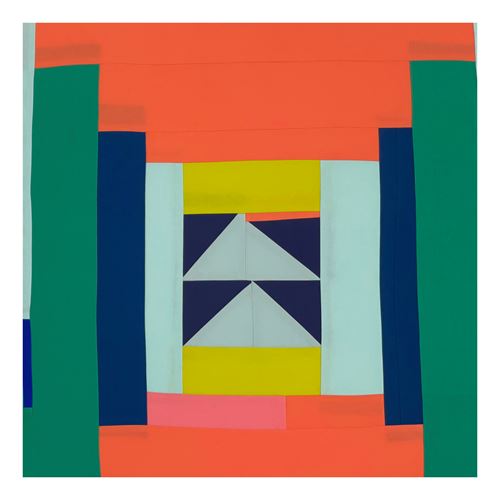 If The Season's Right , 2021 sewn cotton 18 x 18 x 1 in.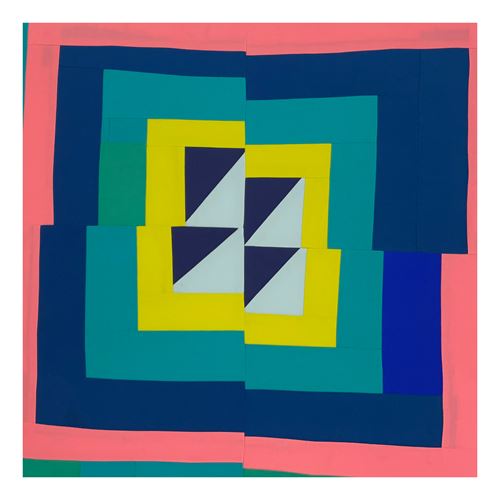 It's Yours To Keep, 2021 Sewn Cotton 18 x 18 x 1 in.