Jonathan Hammer
---
About
Jonathan Hammer marks a return to the US with an exquisite group of leather paintings, drawings and ceramic sculpture. With this body of work, Hammer explores the natural world, from the sea creatures we recognize to the abstracted notions of the microcosm of organic material. Originally from Chicago, Hammer lived in California after receiving a degree in bookbinding from the London College of Bookbinding. His work has been shown in galleries and museums in New York, California and throughout Europe and is in major private and public collections including the San Francisco Museum of Modern Art, Berkeley Museum of Art and New York Public Library. In 2002, Hammer published a new, illustrated translation of Hugo Ball's visionary novella Tenderenda the Fantast along with his own critical writing on Dadaism in Ball and Hammer (Yale University Press). Hammer currently lives and works in Madrid, Spain.
Work Selection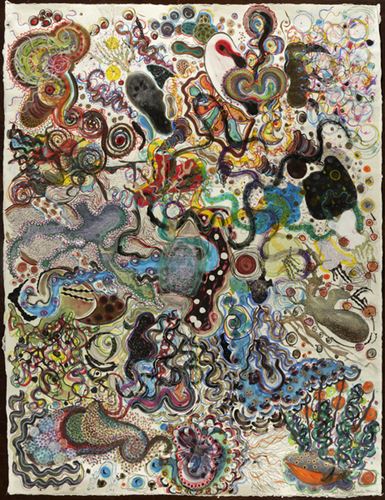 Jetsam, 2021 mixed media on Japanese paper 89 x 70 in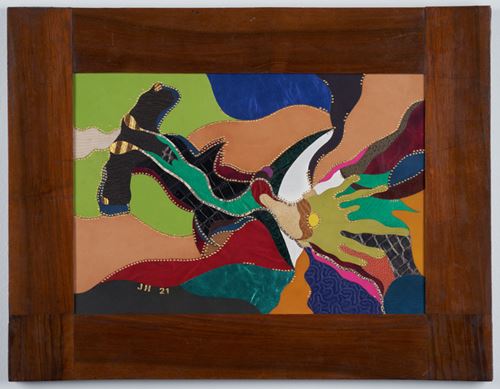 Leather Hammerhead, 2021 Leatherwork on panel in vintage frame 11¾ x 17 in.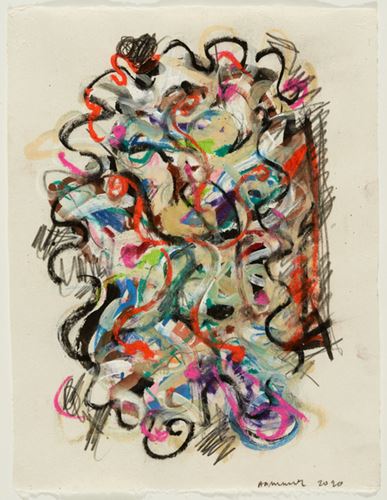 Small Phosphene #1, 2021 n Mixed media on paper 14 x 11 in.
Blue Phosphene #3, 2021 Mixed media on paper 29 x 22 in.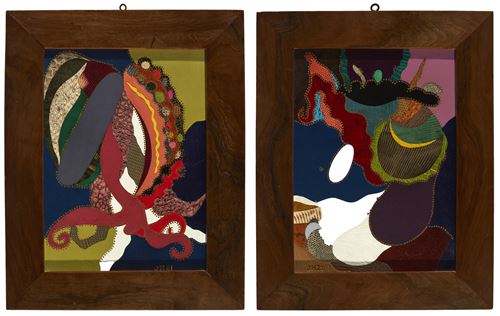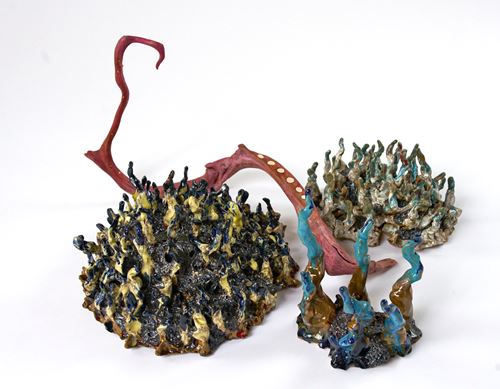 Untitled 2, 2020 Ceramic and mixed media 16x36x18 in.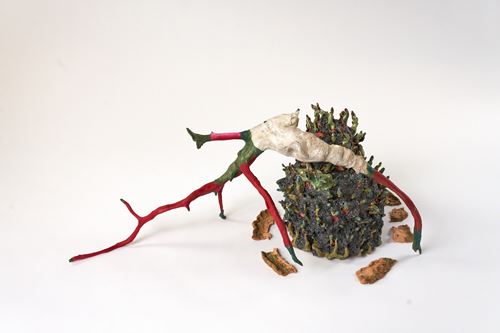 Untitled 1, 2020 Ceramic and mixed media 16x36x18 in.