Stephanie Wilde (Coalville, Utah 1952 -)
---
About
Artist: Stephanie Wilde

Over four decades Wilde has created works of art that tell stories of our shared humanity, individual dignity, and the imperiled environment. In creating series on such themes, Wilde is a seeker of rarefied moments in which the visual arts transfigure facts, figures, and political rhetoric, making of them universal statements that appeal to the senses, emotion, and logic.

Her approach to each project is painstakingly methodical, starting with research supported by scientific, historical, and literary sources, while relying on symbolism and historical context to inform a complex narrative. Wilde's technique, incorporates ink, acrylic, gesso, and gold leaf in a combination of both painting and drawing.

Wilde received an Artist in Residency Fellowship, Monte Azul, Costa Rica, 2022. Alexa Rose Foundation Artist Grant, Boise, Idaho 2020. Djerassi Resident Artist program, Woodside California in 2017, and a Joan Mitchell Foundation Grant, New York, New York for painting in 2015. In 2002 she was awarded the Governor's Award for Artistic Excellence in the Arts and in 1999 a Mayor's Award for Artistic Excellence from the State of Idaho. She has received three Regional Fellowships from the National Endowment of the Arts. Wilde received a Work Site grant from the National Endowment for the Arts, 1994 to work at the printmaker's studio in Edinburgh, Scotland.

Her work for the past seven years (Murder of Crows) which is the subject of flock behavior and its continuing prevailing divisiveness. Selected works from this project Stewart Gallery will present 2015-2021, along with chosen works from the (Golden Bee Project) Wilde's first environmental body of work, 2008-2015.
Exhibition
STEPHANIE WILDE
SELECTED ONE PERSON EXHIBITIONS
2022 Murder of Crows, Stewart Gallery, Boise, Idaho
2020 Windows, Crossing Art, New York, New York
2019 Introspective, Boise Art Museum, Boise, Idaho
2019 Precious Air, Stewart Gallery, Boise, Idaho
2018 Murder of Crows, Forum Gallery, New York, New York 2016 Paramnesia, Stewart Gallery, Boise, Idaho
2014 Metro Curates, New York, New York
2013 The Golden Bees, Stewart Gallery, Boise, Idaho
2012 Going, Going, Gone, AMG Gallery, Santa Monica, California
2011 The Golden Bees, Prichard Gallery, University of Idaho, Moscow, Idaho
2010 The Golden Bees, Stewart Gallery, Boise, Idaho
2009 Harmed, Salt Lake Art Center, Salt Lake City, Utah
2008 Half a Life, Fresno Art Museum, Fresno, California
2007 Harmed, Sun Valley Center for the Arts, Sun Valley, Idaho
2006 Half a Life, Stewart Gallery, Boise, Idaho
2005 Veneers, Argazzi Art Gallery, Lakeville, Connecticut
2004 Veneers, Stewart Gallery, Boise, Idaho
2003 I'm a 950 but want to be 1000, Stewart Gallery, Boise, Idaho
2001 Aids New Works, Botanica Fine Art, Bozeman, Montana
2000 Small Wonders, Stewart Gallery, Boise, Idaho
1999 Possessed by the Furies, Salt Lake Art Center, Salt Lake City, Utah
1998 Possessed by the Furies, Boise Art Museum, Boise, Idaho
1997 The Human Condition, Evolving Space Gallery, San Francisco, California 1996 Celtic Works, Stewart Gallery, Boise, Idaho
1995 A System of Divination, Memory Grove Installation, Salt Lake City, Utah 1994 Recent Works, Stewart Gallery, Boise, Idaho
1993 Art in the Age of the Plague, Long Beach Museum of Art, Long Beach,California
1990 AIDS in Africa, Stewart Gallery, Boise, Idaho
1989 AIDS in Relationship to the Black Plague, Missoula Museum of Fine Art, Montana
1989 AIDS in Relationship to the Black Plague, Boise State University, Boise,
Idaho
1987 Recent Works, Springville Museum of Art, Springville, Utah
1986 Stephanie Wilde, Harris Fine Art Museum, Brigham Young University,
Provo, Utah
SELECTED GROUP EXHIBITIONS
2020 Works on Paper, Stewart Gallery, Boise Idaho
2019 Winter, Stewart Gallery, Boise, Idaho
2019 Natural History, Forum Gallery, New York, New York
2018 Winter Group Exhibition, Stewart Gallery, Boise, Idaho
2017 30 Years 30 Artists Anniversary Exhibition, Stewart Gallery, Boise, Idaho
2017 Seeing With Our Own Eyes, Forum Gallery, New York, New York
2017 Self Taught, Stewart Gallery, Boise, Idaho
2016 20/21 Visionary Artists of the 21st Century, Forum Gallery, New York, New York
2015 Nature Abound, Forum Gallery, New York, New York
2014 10 Artists 48 Days, Stewart Gallery, Boise, Idaho
2013 Fall Group Exhibition, Heather James Gallery, Jackson, Wyoming, Palm Desert, California
2013 We Could Be Heroes, Brigham Young University Museum of Art, Provo, Utah
2013 Swarm, Lotus land, Santa Barbara, California
2013 Winfield Gallery, Carmel, California
2012 Open to Interpretation, Boise Art Museum, Boise, Idaho
2012 Twenty-Five, Stewart Gallery, Boise, Idaho
2011 New Acquisitions: Prints, New York Public Library, New York, New York
2010 Inaugural Exhibition, Whatcom Museum, Bellingham, Washington
2009 Los Angeles Art Show, Los Angeles, California
2008 Blacklisted, Carl Cherry Center for the Arts, Carmel, California
2008 20/20, Stewart Gallery, Boise, Idaho
2007 Art Now, Miami, Florida
2006 Spring Group Exhibition, Stewart Gallery, Boise, Idaho
2005 A Day in May, Stewart Gallery, Boise, Idaho
2004 Winter Exhibition, Argazzi Art, Lakeville, Connecticut
2001 A Day in May, Stewart Gallery, Boise, Idaho
1999 Winter Group Exhibition, Stewart Gallery, Boise, Idaho
1998 Form and Function, Evolving Space Gallery, San Francisco, California
1997 The Uncommon Book, Sun Valley Center for the Arts, Sun Valley, Idaho
1996-97 Winter Group Exhibition, Evolving Space, San Francisco, California
1993 Artist and Eccentric Book on AIDS, Hemingway Center, Boise State
University Boise, Idaho
1992 Fellowship Award Winners, The Sun Valley Center for the Arts and
Humanities, Sun Valley, Idaho
Work Selection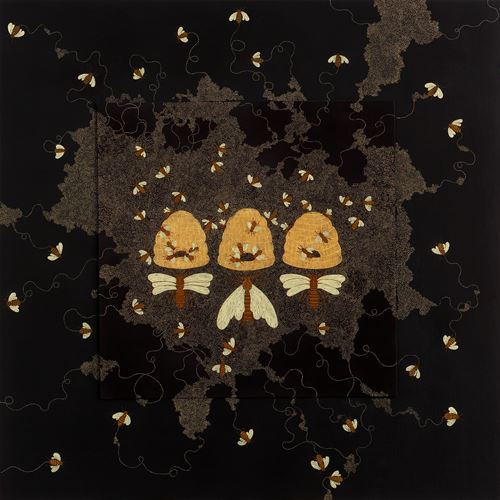 Off Course
The Bee and Jupiter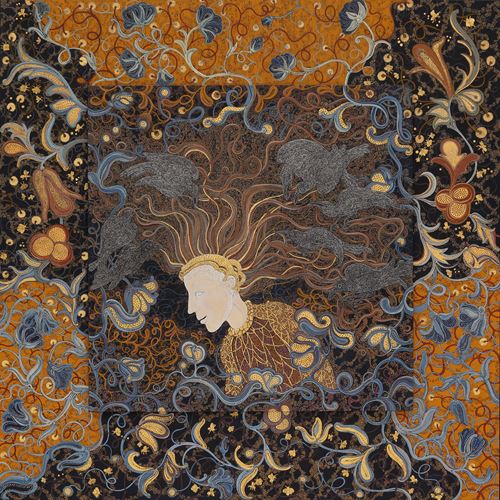 2020 Vision / Blind leading the Blind