Elizabeth Gregory-Gruen (Chicago, Illinois 1963 -)
---
About
ABOUT ELIZABETH GREGORY-GRUEN

Elizabeth Gregory-Gruen grew up in Chicago. There, the architecture of Frank Lloyd Wright inspired her to experiment with 3-dimensional design using natural light and shadow.

Elizabeth came to New York City in 1985 to study Fashion Design at Parsons School of Design. After graduating in 1989, she went on to work at top design houses. Her work has appeared in major fashion magazine editorials including Vogue, Harper's Bazaar and InStyle.

She currently resides in New York City with her husband Bob Gruen.



CUT WORK

Cut Work is an evolving examination of emotion, using original imagery created in a free, hand cut action technique employing a surgeon's scalpel. A clear mind and a steady hand guide Elizabeth Gregory-Gruen in her exploration into shadow and light.

Each image is initiated in the top layer of paper. An adhesive is added and another layer of paper; this layer is cut and the process continues, until a total reverse relief is created. The organic images, defined in the numerous layers of paper, capture light and create shadows changing with each moment.
Exhibition
SOLO EXHIBITIONS

2016 Cut Work, 1stdibs Gallery at 200 Lex, New York
2014 Cut Work, KTCHN Restaurant, New York
2014 Meditation, Scalpels & Shotguns, Ivy Brown Gallery, New York
2012 Cut Work Metal, Salomon Arts Gallery, New York
2011 Double Cut, Sacred Gallery, New York
2010 Cut Work 2010, Salomon Arts Gallery, New York
2009 Cut Work, Ivy Brown Gallery, New York
2008 Nature As Architect, Ivy Brown Gallery, New York



GROUP EXHIBITIONS

2018 Palm Beach Modern+Contemporary, C Fine Art, West Palm Beach, FL
2017 Out of Bounds, C Fine Art, White Room Gallery, Bridgehampton, NY
2017 Market Art+Design, C Fine Art, Bridgehampton, NY
2015 Metamorphic Abstraction, One Art Space Gallery, New York
2015 Restless Edge, Ivy Brown Gallery, New York
2013 Armory Week, Salomon Arts Gallery, New York
2013 Parsons School of Design Alumi Show, New York
2013 Tribeca Toast Group Show, Salomon Arts Gallery, New York
2012 Armory Week, Salomon Arts Gallery, New York
2011 Tribeca Toast Group Show, Salomon Arts Gallery, New York
2010 Art Barter Group Show, NP Contemporary Arts Center, New York
Work Selection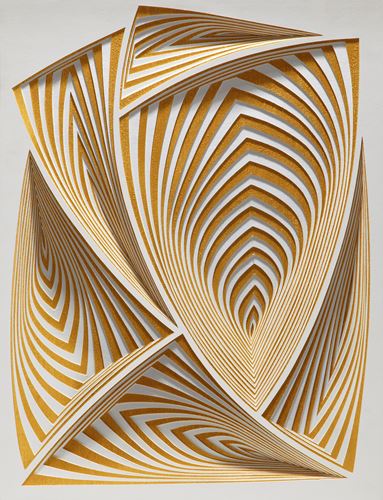 Gold All Over - In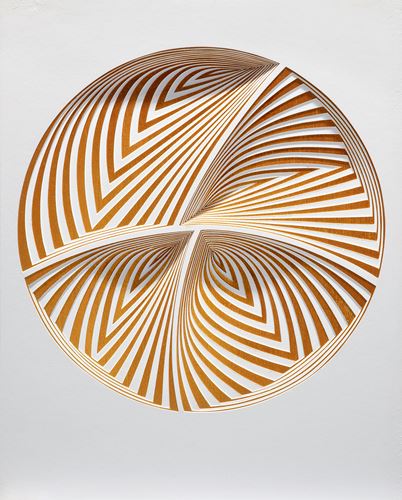 Gold Circle - In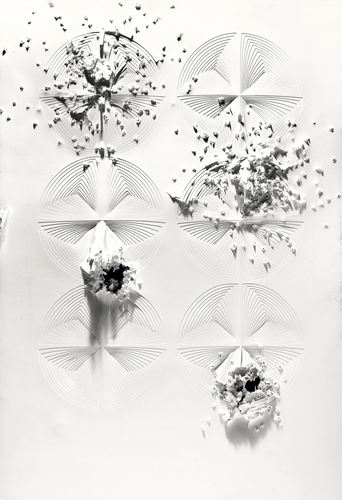 4 in 6 Gunshot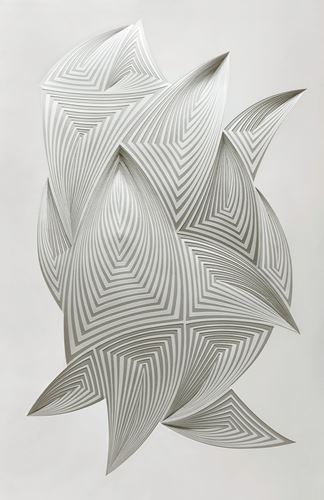 Free Form #1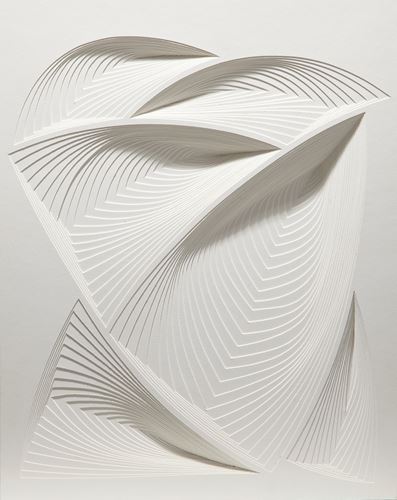 White Free Form - In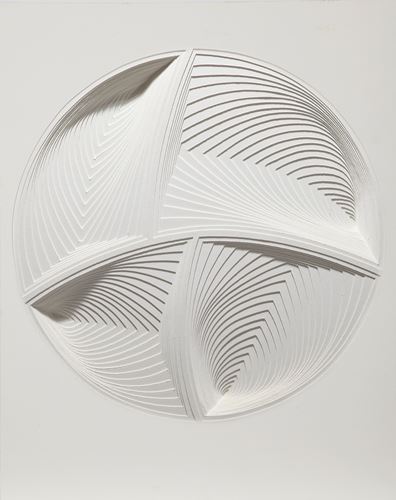 White Circle - In